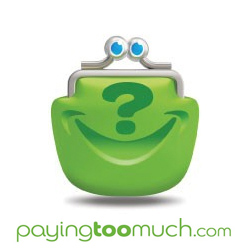 6 Steps To Cheaper Life Insurance
Chichester, UK (PRWEB UK) 11 June 2013
With the housing market starting to move again, demand for life insurance to cover the mortgage will also rise.
To help consumers find the cheapest life insurance, comparison website http://www.payingtoomuch.com has produced a simple six point checklist.
When shopping for term life insurance:
1. Apply now as life insurance gets more expensive with age with some insurers recalculate premiums based on age calculated in years and months.
2. Buy the right policy the first time. Consider carefully at outset how long you may need the cover for and if in doubt buy the longer term as this can always be cancelled early if it is not required. For example if you are aged 30, will you need life cover until you are aged 50 or 70? Buying the policy for 20 years will provide financial protection for a young child that may be ready to leave home in 20 years time but buying a policy to age 70 is more likely to provide insurance up to normal retirement age. One thing for sure is that it's almost always cheaper to buy a 40 year policy in the first place than a 20 year policy then another 20 year policy at age 50, particularly if you are healthy now and may have a few medical issues (like higher blood pressure and raised cholesterol which is not uncommon in your 50s).
3. Term life insurance is always cheaper than whole of life assurance. This is because term life insurance probably will not payout because you probably won't die during the policy term. Whole of life assurance continues until you die whenever that may be. This is why the words are slightly different in the description, for whole of life you are assured (assurance) of a payout whereas for term life you are insured (insurance) in case of death.
4. Buy premiums that are guaranteed, not reviewable. A guaranteed premium means that once the policy has started and is in force the life insurance company cannot change the premium. A reviewable premium gives the life insurance company the option to review what they charge you periodically which is usually ever 5 to 10 years but can be annually. In our experience reviews rarely mean that premiums fall and there has been a suspicion that insurance companies use this type of policy to undercut the competition at the initial quote stage knowing that they can increase the premiums later on in the term. Reviewable premiums can change for all sorts of reasons all of which are outside of your control and could mean that the policy costs substantially more over the term or worse still becomes unaffordable later on.
5. Give up smoking if you are a smoker. If you give up smoking you could almost half your life insurance costs, to say nothing of the savings on cigarettes and the general health improvements.
6. Avoid cash back and free gifts if you want the cheapest premiums. Special offers need to be paid for and will naturally lead to higher premiums on average in the end.
Life insurance specialist and managing director of payingtoomuch.com, Michael Ward said, "Almost all families need some life insurance to cover mortgage repayment on death or to help support children if there were an early death of Mum as well as Dad.
"However, think carefully before buying life insurance direct from your bank, building society or an insurance company as premiums are rarely cheaper. Look at the price comparison websites that compare prices from all the leading UK life insurance companies as only an environment of competitive commercial competition produces the cheapest premiums.
"The impact of smoking on premiums may also sound obvious. If you have smoked in the last 12 months you must own up to this and buy a smoker rated policy at the outset. But did you know, if you buy a policy where the premiums can be dropped to the non smoker rate without having to reapply you will receive the savings immediately you pass the 12 months without smoking threshold providing you let the insurer know."
Michael Ward
Managing Director
PayingTooMuch.com
michael(dot)ward(at)payingtoomuch(dot)com