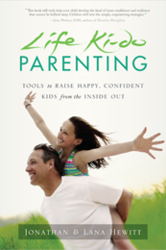 At Life Ki-do Martial Arts, we believe that the way we train should represent the way we want to live our lives
Austin Tx (PRWEB) May 09, 2013
Empowering children, teens and adults with the essential skills required to discover true inner strength, confidence and happiness from the inside out, the Life Ki-do parenting, martial arts and life education academy has grown exponentially to the point it has opened a new Austin retail location. Situated at 3636 Bee Caves Road Suite 212 in Austin, Texas, these new digs will concentrate on the martial arts portion of the academy's professional life systems and will be run by academy director Kali Rambo.
"At Life Ki-do Martial Arts, we believe that the way we train should represent the way we want to live our lives," states Life Ki-do co-founder Jonathan Hewitt. "If we want our lives to be filled with inner strength, peacefulness and happiness, then our training should be filled with these elements as well. Our new location – of which we are so proud of as it represents the result of our cumulative growth – will extend all these philosophies to our extensive customer base…a demographic which we urge, through our programs, to stop focusing on a competitive nature and instead stay on a more healthy, safe track to be the best person her or she can be."
Life Ki-do was the brainchild of founder Jonathan Hewitt and his wife Lana. Ki ("kee") is translated to mean "inner strength or spirit" and do ("doh") to mean "the way;" the word "life" in this context, and which precedes "Ki-do," means "your relationship with yourself, others and the world around you." The literal Life Ki-do translation equates to "the way of living from your own inner strength and spirit and honoring the same in others." The concept to build an academy of sorts around these philosophies was born out of Hewitt's personal mission to experience inner happiness, peace and fulfillment. As young as a child, he was an ardent follower of what he now calls the American Happiness Formula: Look Good + Perform Well + Get Approval = Happiness...yet this path did not yield the happiness he sought, leaving him to experience frustration, emptiness and a burning determination to "find answers."
Through a multitude of applications administered in their Austin locations – including camps, classes and even books – Life Ki-do parenting, martial arts and life education academy cultivates what they call the "social intelligence" for positive, healthy and bully-free interactions with others.
For more information, call (512) 327-2900 or visit http://www.lifekido.com.