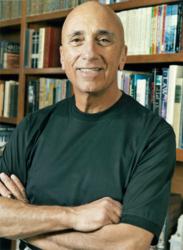 "No one nods off during a piano concert by Bruno Leone. He combines the classroom with the concert hall to create musical stories that actually enliven his audience."
Madison, WI (Vocus/PRWEB) February 22, 2011
In conjunction with their annual informational meetings, Senior Summer School is bringing one of their most beloved instructors and entertainers to Arizona to promote their summer programming. Bruno Leone will entertain and dazzle with a free piano concert and lecture on the "Life and Music of George Gershwin." Bruno Leone will be performing on Thursday, March 3 at 1:00 p.m. at the Jewish Community Center at 12701 N. Scottsdale Road in Scottsdale, AZ and 7:00 p.m. at the Sun City West Foundation at 14465 West R. H. Johnson Blvd. in Sun City West, AZ.
Wanting to showcase the quality of their instructors and entertainers, Senior Summer School is highlighting one of their faculty in hopes it will entice Arizona residents to escape the heat and check out one of their senior travel opportunities. In its 26th year of providing all-inclusive education vacations, Senior Summer School's 2011 programs include stays in San Diego at the University of San Diego, in Santa Barbara just off the UC- Santa Barbara campus, in Eugene, OR just a mile from of U OF O campus, in Ithaca, NY at Cornell University, and in Madison, WI next door to the University of Wisconsin – Madison.
Bruno Leone has been an instructor for Senior Summer School for the past eight years, teaching for both the San Diego and the Madison programs. He has built an impressive reputation as a pianist, composer and raconteur who has performed on stage, radio, and TV throughout the United States. His performances generate unbelievable audience appeal thanks to his extraordinary ability to combine his dual talents as a stage pianist and a published university historian. In a feature article the San Diego Tribune praised his remarkable gift by noting: "No one nods off during a piano concert by Bruno Leone. He combines the classroom with the concert hall to create musical stories that actually enliven his audience."
Dr. Leone's free piano concerts will be preceded by a short informational presentation on Senior Summer School's 2011 programs. These all-inclusive programs include housing, meals, daily classes, sight-seeing trips and evening entertainment. Specializing in senior travel deals, Senior Summer School prides itself as the affordable avenue to lifelong learning, with prices starting at $599 for a one week stay and $1275 for a 12-night stay. Exclusive meeting attendee prices will be offered.
More detailed information can be found on their website http://www.seniorsummerschool.com or by calling (800) 847-2466.
If you would like more information about this topic or to schedule an interview with Tina Skibosh, please call 608-255-0263 or email tina(at)seniorsummerschool(dot)com.
# # #