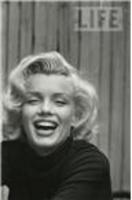 "This is the photographic equivalent of opening King Tut's Tomb."
Bohemia, NY (PRWEB) June 15, 2010
Gandhi, Woodstock, Pablo Picasso, Marilyn Monroe, JFK, Nagasaki, and Babe Ruth are just a few of the original, iconic photographs from legendary LIFE magazine being offered for sale in partnership with venerable auction firm Lelands.com.
The auction, which is currently underway, includes rare photographic images from some of LIFE magazine's most famous photographers, including Margaret Bourke-White, Alfred Eisenstaedt and Gordon Parks, among others. Nearly 200 lots of vintage photographs chosen from LIFE's world-class archive collection will be offered.
Photos can be viewed online at http://www.Lelands.com until the auction closing date of July 9. Never before has LIFE offered original photos via online and catalogue auction to the public. Previously, prints were only available for purchase at select galleries, or as digital reprints on LIFE's website.
"We are always evaluating new opportunities to market and celebrate our famed photo collection, and are excited to engage Lelands for their online auction experience," says Jeff Burak, Director of Business Development for LIFE.
Lelands.com chairman, Joshua Leland Evans, ecstatic over the project, said, "This is the photographic equivalent of opening King Tut's Tomb. We are honored to be chosen for this project--pinching ourselves to be included in such an historic event."
Interested bidders must submit initial bids by 9 PM on July 9, after registering on the website. The auction continues until bidding has ceased for at least 10 minutes. Photos are shipped to auction winners immediately after funds have cleared.
Founded by Chairman Joshua Leland Evans more than twenty-four years ago, Lelands.com made national news with their purchase of the San Francisco Examiner Photographic Archive for a 7-figure sum in 2005. Lelands.com is one of the nation's oldest and most respected auction houses specializing in popular culture.
# # #