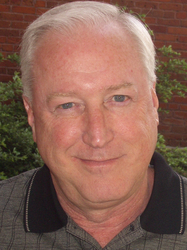 A little wit, a little wisdom, and life slips back into its proper perspective
Denver (Vocus) June 8, 2010
Dad's nationwide will be receiving pearls this Father's Day. Pearls of wisdom that is.
The gems are contained in an entertaining book, 'Life's Little Ahas,' which is chock full of unique one and two-sentence aphorisms that are sure to make Dad's think – and often chuckle.
"A little wit, a little wisdom, and life slips back into its proper perspective," observes Denver Mayor John Hickenlooper, one of the many fans of the book written by Rob "Sunny" Roseman, a popular broadcaster and public speaker. Roseman created 'Life's Little Ahas' to encapsulate many of the truisms he has heard over the years coming from the mouth's of everyday people.
"Be prepared to laugh out loud, sigh, and even shed a tear or two as you ponder these thought proving…and humorous… ahas," says Roseman.
In this economy, especially, Dads will appreciate the abundant wisdom and motivation that comes from a quick-to-read book that won't break anyone's bank to purchase. 'Life's Little Ahas' is available for only $12.95 (plus shipping) from http://www.SunnyRoseman.com, as well as on Amazon.com.
In the introduction to his book, Roseman, the father of two, notes that much of his own sagacity resulted from stumbling and outright falling on his face. His book carries the subtitle, 'Things I Wish I'd Known.'
Regardless of their age, both fathers and grandfathers are certain to nod their heads in grinning acknowledgement of the many life lessons embodied in 'Life's Little Ahas.'
"There is something heartening when you realize, as I did in my fifties, that you were right at the age of twenty when you believed the world was full of possibilities," Roseman says. Likewise, he adds, he has come to respect "all the things I know now that I wish I'd known at twenty."
Like many good books of quotes and wisdom, Roseman says 'Life's Little Ahas' touches readers at all stages. "People regularly tell me they love this quote or that saying," Roseman notes. "What is interesting is that there is no consensus on which ones are best – people love them differently depending upon where they find themselves along life's path."
While so many Father's Day gifts break, fade or quickly grow out of fashion, Roseman notes that the wisdom in "Life's Little Ahas' will never go out of style.
"Pearls of wisdom are indeed like fine watches and jewelry – timeless in their value, cherished by their owners and passed on from one generation to the next," he says.
Credentialed journalists who are interested in receiving a review copy of 'Life's Little Ahas' or who would like an interview with author Rob Roseman should contact Dean Rotbart at 310-492-5858 or email him. Roseman may also be contacted directly for those wishing to book him as an event speaker at http://www.SunnyRoseman.com
# # #