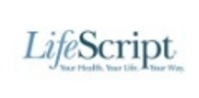 With this Top 10 designation, we've reached our 2007 traffic and revenue goals
MISSION VIEJO, Calif. (PRWEB) February 14, 2008
Each quarter, Hitwise recognizes the 10 most popular U.S. websites in more than 160 online industries. Awards are given to sites with the highest percentage of visits during a specific period.
LifeScript is one of the fastest-growing women's health properties online. Traffic to the site increased to 10.2 million visits in December 2007, a 40% jump from December of the prior year. Subscriptions to LifeScript's free e-newsletter, Healthy Advantage, grew to 7.5 million in 2007, an increase of more than 62% since 2006.
"With this Top 10 designation, we've reached our 2007 traffic and revenue goals," says LifeScript CEO Ron Caporale. "In 2008, our team remains focused on the same mission - to build and grow the web's most popular women's health portal."
About LifeScript.com (http://www.LifeScript.com)
Mission Viejo, California-based LifeScript is one of the fastest-growing producers of healthy living media. The company publishes daily health, wellness and lifestyle content through its flagship portal (http://www.lifescript.com) and six e-newsletters: Healthy Advantage, Diet & Fitness, Living Well with Diabetes, Daily Horoscope, Daily Reflections and Healthy Appetite. All content is written by members of the LifeScript editorial team and Medical Advisory Board. Founded in 1997, LifeScript also packages and sells health products including vitamin supplements, soy shakes and bars and a natural skin care line. For more information, please visit http://www.LifeScript.com.
About Hitwise
Hitwise, a subsidiary of Experian (FTS: EXPN) http://www.experiangroup.com, is the leading online competitive intelligence service. The company provides 1,400 global clients with daily insights on how their customers interact with a broad range of competitive websites, and how competitors use different tactics to attract online customers.
Founded in 1997, Hitwise pioneered a unique, network-based approach to Internet measurement. Its patented methodology anonymously captures the online usage, search and conversion behavior of 25 million Internet users. For more information, visit http://www.hitwise.com.