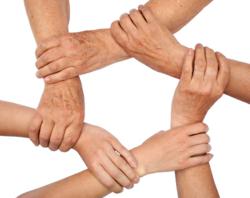 One out out of three people do not have to DIE early from disease that may be preventable through education-Life Solutions Advocates
Los Angeles, CA (PRWEB) December 01, 2012
Life Solutions Advocates (LSA) is pleased to announce its association with the Miracle of Health and Strategic e Care to provide people with access to the latest science, products and services to address the catastrophic growth of illness and disease in our society. Specifically, there are protocols being successfully used today with people suffering from cardiovascular disease, diabetes, arthritis and a host of other ailments and conditions. LSA exists to distribute this information and potential solutions to the widest possible audience.
Millions of people today face the challenges of cardiovascular disease, diabetes, a multitude of other illnesses and generally failing health. The trends are unfortunately not positive, however there is hope and promise as science advances and more people become able to access the latest proven science and information.
Aware of this tragic health crisis reality, millions more fellow citizens are increasingly interested in taking preventative measures to protect and improve their health.
Executive Director, Stephen Brown said: "Life Solutions Advocates is reaching out to wellness practitioners, the extended medical community, fitness professionals, nutritionists and entrepreneurs in the health and wellness industries to join this purpose-driven mission. In addition, all individuals are invited to use these systems to gather the critical information they need to become informed advocates for their own health outcomes."
To drive and empower the mission, LSA has chosen value-added partnerships and direct marketing as the most effective vehicle to quickly provide the information, products and services that will improve the health status of the people.
Jim Smith, LSA Co-Founder said: "Life Solutions Advocates is also pleased to announce an association with The Right Moves Project. This organization has conducted over 20 years of research and analysis of the health care industry and has developed effective business strategies and protocols for health practitioners and specifically medical practices to improve patient outcomes and enhance profitability for the practice."
The LSA effort is further supported by some of the finest business trainers and marketing experts to empower the efforts of LSA associates. Interactive live webinar seminars and multi-media presentations are among the systems used to connect, communicate and inform the associates.
At the very core is access to the finest quality pharmaceutical grade health and nutrition products in the world, all backed by solid proven science, human clinical trials and personal and professional testimonials. Practitioners will also be interested in reviewing a new generation of non-invasive testing and diagnostic devices.
There is a significant independent business opportunity available for those interested in joining the LSA marketing effort. Already, medical doctors and other wellness professionals have integrated this information into their practices to provide proactive care and options to their clients and additional income streams to their businesses. A growing number of entrepreneurs also see the potential of the LSA business model.
Mr. Brown went on to say: "LSA is excited about the future of e-Care. The potential is unlimited when people facing health concerns can consult personally with certified specialist physicians concerning their individual situations via the telephone, webcam or secure email. Tele-medicine is the future of front line personalized health care. The cost is very modest and allows people to take control and advocate for their own health outcomes."
Life Solutions Advocates believes that the time has come and is right for such a broad based and integrated effort to address the health improvement and disease prevention needs not currently being addressed by the traditional health care industry. LSA marries medical science and advanced communication technology with the passion of their stakeholders to improve the health status of all people.
# # #
To learn more about how to improve your health and the health of others while implementing advanced business strategies that contribute to the bottom line please contact:
Life Solutions Advocates
info(at)LifeSolutionsAdvocates(dot)com
Steve Brown
866-767-2561 (Toll Free North America)
steve(at)lifesolutionsadvocates(dot)com
http://LifeSolutionsAdvocates.com