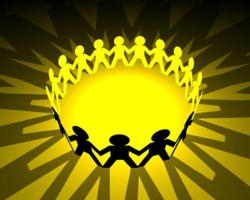 Executive Director Steve Brown said: "By Embracing Prevention as a Strategy…Health Outcomes Will Improve"

Los Angeles, California (PRWEB) December 18, 2012
Life Solutions Advocates(LSA), a growing association of value-added partnerships, is pleased to announce significant new developments in the LSA mission to improve health prospects and outcomes. LSA believes that individuals must take control of their health knowledge and resources to reduce the risk of catastrophic illness and disease especially cardiovascular disease and diabetes.
Through a relationship with the Right Moves Project and RMP Founder Francis Toto, LSA now has access to decades of research into the health care industry and will make this research available to all interested parties. Conclusions from the RMP research are not encouraging, especially for an aging population faced with the almost certain prospect of relying on a health care system that RMP concludes is seriously "in danger of imminent collapse."
For the consumers of health care services at all levels, Mr. Toto points to resource materials to improve "health literacy" among the population to allow people to be better informed about their own health.
"The research shows that one third of the population has little or no health literacy which simply means they do not understand the state of their own health", stated Mr. Toto. "The sickest 10% of the population are now consuming 70% of the health care system's resources. Something is going to give. Further, that American health care is failing has been described for decades. Widespread organizational decline has been extensively and scientifically demonstrated for decades by the 27 year old R&D program that is the sponsor of the Right Moves Project, preventative helalth programs."
For practitioners in the health care industry, RMP points to national research, materials and recommendations to assist practitioners to better manage their practices and their patients' health outcomes. Mr. Toto further notes that: "For over 20 years, certain agencies have attempted to bring new information and practices to the medical community but the information and guidance was often left on the shelf."
LSA Executive Director Stephen Brown says "This is a clear call for action, especially by individuals who must take more control of their own health outcomes. An informed and empowered patient will strongly affect their own health outcome simply by making sure that care providers are considering all options for their care, including prevention. We do not know where or when the breaking point will come for the health care industry, but the signals and research presented by Right Moves Project demand that we all take individual action."
"We have set up simple tools for people to connect with us to request more information" stated Mr. Brown. "We at LSA are very careful not to directly practice medicine but we can point people to the science, information and certified medical practitioners that will guide them in making appropriate decisions. LSA is about empowerment and prevention. We will always lean towards proven science and clinical trials to support the information we share. We are facilitators in creating value added partnerships."
LSA is excited about the future of e-Care and telemedicine and recently aligned with Strategic Health and the Miracle of Health. "These organizations are excellent examples of what is available to people today to gather the science and health knowledge required to take control of our own health." Brown said.
"The LSA mission statement is an undeniable fact. By adopting prevention as a strategy – health outcomes will improve. Look at the evidence about the growth of cardiovascular disease and diabetes and so much other chronic illness. Don't we all wonder why so many of our friends and family are dying and suffering catastrophic illness at such young ages? What might they have done and what would the outcomes be if only they had known about and practiced prevention? What about ourselves? Are we informed and are we advocates for our own health and care?"
There is a significant business opportunity available for individuals who wish to participate with LSA. Health and Wellness practitioners should contact LSA directly.
Life Solutions Advocates believes that the time has come and is right for such a broad based and integrated effort to address the health improvement and disease prevention needs not currently being addressed by the traditional health care industry. LSA marries medical science and advanced communication technology with the passion of their stakeholders to improve the health status of all people.
To learn more about how to improve your health and the health of others while implementing advanced business strategies that contribute to the bottom line please contact:
Life Solutions Advocates
Stephen Brown
866-767-2561 (Toll Free North America)
steve(at)lifesolutionsadvocates(dot)com
Register Online for More Information
http://LifeSolutionsAdvocates.com