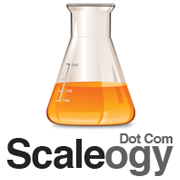 All of the content on Scaleogy is totally free, it's really important to us to deliver great quality content without charging for it
(PRWEB UK) 13 December 2012
Scaleogy.com (scale oh gee) announced that they have left the Business and Entrepreneurship world to focus purely on lifestyle and luxury in their new direction for 2013 and beyond.
"We are still actively involved in the business and entrepreneurship world to keep our business current and thriving. But we no longer have a blog about business and entrepreneurship because we had to listen to what was more popular with our readers. Our community is really important to us at Scaleogy.com and we need to really concentrate on what they want. The lifestyle and luxury content was getting a lot more attention so we have decided to move the business in that direction from now on" says Ben Hulme, the founder of Scaleogy.com
Scaleogy is already starting to become a recognised name in the lifestyle and luxury world as their digital magazine brings the best of the best to those living a lifestyle of luxury and inspires those stricing towards it.
"Jumping from the business and entrepreneurship niche was an easy one for Scaleogy. We set Scaleogy up from day one to be flexible and to have the ability to go in any direction necessary. We are very committed to our audience and our community, therefore we decided to listen to them and go in this new direction. It's already looking like we are set for a great 2013" says Ben.
Scaleogy are about to launch 'The Brand Accelerator' which will enable luxury brands to leverage their platform to get maximum exposure for their product or service.
"All of the content on Scaleogy is totally free, it's really important for us to deliver great quality content without charging for it. The internet is full of people trying to make a quick buck, but we are here to deliver quality content for our audience to enjoy" says Ben.
It's easy to subscribe to Scaleogy via their website or one can download their luxury app for the iPhone.