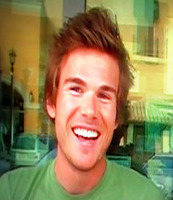 "They're not difficult things to learn. It's just, not many people involve themselves with learning the basics of more than one field." - Colin Wright
Estero, FL (PRWEB) February 12, 2010
If you follow lifestyle design success stories then you've probably heard the news about Tim Ferriss' article on Cold Remedy: 18 Real-World Lifestyle Design Case Studies (Now, It's Your Turn).
Colin is another one of those success stories. He read The 4-Hour Workweek, acted on some of the principles in it, and now he has a new life that he loves. The left his comfortable job in Graphic Design and Illustration to start his own business. And now He runs a sustainable design studio at Colinismy.name and chronicles his entrepreneurial journey on his lifestyle design blog, ExileLifestyle.
Of acquiring all the skills necessary to be a digital nomad he says: "They're not difficult things to learn. It's just, not many people involve themselves with learning the basics of more than one field."
His story is nothing short of remarkable, proving his most famous book is aptly entitled How to Be Remarkable. What's more remarkable is that the book available free of charge on his blog along with his free personal branding ebook Personal Branding: the least you need to know.
I, Lis Carpenter (LisCarpenter.com), caught up with Colin Wright in Estero, FL one evening and had the opportunity to chat with him about his future plans.
He was brimming with enthusiasm as be described the details of his new book and site between bites of a plain doughnut, squinting slightly as he explained that his brand of party networking has been responsible for landing him some of his biggest clients. Who says working can't be fun? Colin had just returned from a 4 month stay in Argentina and will be heading out for another mini retirement in New Zealand on February 14th.
ExileLifestyle.com truly reflects Colin Wright's brand, which is one of engagement and relationship marketing. Every couple of months he has his loyal following vote on what will be his new home. His zest for life has brought him the offers for pilot shows, corporate clients, and even a tea date with his hero Seth Godin. It will be interesting to see what other exciting things his new life has in store for him.
Follow Colin on Twitter: @Colinismyname
Help Vote For His Next Destination: ExileLifestyle.com
Liscarpenter.com - Lifestyle Design Makeovers & Stories of the New Rich
###