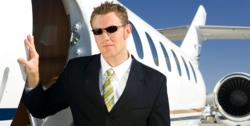 Once in a lifetime experiences are only a click away
Los Angeles, California (PRWEB) April 21, 2013
Because of popular demand, the team at The Elite Service Provider Network has added even more resources for lifestyle management and concierge services to their site. Now travelers seeking the best once in a lifetime experiences have even more choices.
Receiving celebrity treatment isn't just for billionaires and the high net worth. Adventure seekers around the globe are always craving some kind of new travel experience, but how does one delve into the jet set life without springing for a yacht or private jet? More and more people are turning to elite travel agents to cater to their whims.
While jumping out of a plane with a parachute used to be considered "exotic," or at least out-of-the-norm, vacationers now want more outrageous once in a lifetime experiences like driving a racecar or swimming with a great white shark. For those high net worth families and billionaires who can spare no expense, specialized lifestyle management companies can arrange for adventure seekers to meet a Hollywood celebrity for dinner or watch a private performance from a Grammy-winning pop star.
Concierge services don't stop at meeting celebrities because the FSC also provides recommendations for exotic car rentals, 5 star hotels and world-class restaurants in destinations like Dubai, Shanghai, New York City, Miami and Los Angeles.
ABOUT THE COMPANY
The Elite Service Provider Network, located online at http://www.FindCelebrityServices.com, is founded by a group of top-tier luxury service providers, celebrity personal assistants and travel experts. With decades of experience, the invite-only team of experts pools resources for travelers in every corner of the globe: Europe (Rome, Paris, London); Asia & the Middle East (Shanghai, Beijing, Dubai); and the United States (New York City, Miami, Los Angeles). The goal: to provide adventure seekers once in a lifetime experiences. Other lists of the best of the best service providers include resources for estates and mansions, private jets, yachts, personal assistants, lifestyle managers and wealth management.