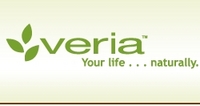 wellness begins with understanding natural ways of living and a desire to live in harmony with the natural world.
Arlington, Texas (Vocus) July 24, 2009
In a scenario resembling David and Goliath, Veria TV, a new lifestyle television network, is suddenly sharing the spotlight with some of the biggest networks in television. Two Veria TV programs, cooking show "Fed Up!" and infotainment series, "What Happens Next?," have earned nominations in the prestigious CableFAX Program Awards, held this year on September 16 in New York City.
"We are honored to see Veria content recognized alongside such established brands and networks. Veria is still growing and we have an innovative and exciting approach to lifestyle programming, so it's gratifying to see the industry take notice," says Ken C. Johnson, Vice President of TV Production for Veria TV. "Our shows are built around sharing our passion and knowledge of natural wellness in areas of interest to our viewers, from food, travel, and family to exercise and medicine. Veria offers viewers a fresh perspective on natural living."
"Fed Up!" earned a nomination in the category ''Best Show or Series: Food'', facing competition from TV giants such as "Iron Chef" on The Food Network and "Man vs. Food" on the Travel Channel. "What Happens Next?" received a nod in the ''Best Show or Series: Educational/Instructional'' category, with programs such as Midwestern favorite "Inside Comcast" from cable network giant Comcast.
Final nominees are judged by Cable industry executives, as well as by the staff of CableFAX Daily and CableFAX Magazine on criteria, including quality of show, viewership success, creativity of programming and in the case of the "people" awards, outstanding acting, directing, producing and writing.
Each week, viewers invite "Fed Up!" host and natural foods chef Andrea Beaman into their homes for a high-energy cooking class, where she opens their eyes to nutritious and tasty cooking techniques to help increase energy and lose weight. "What Happens Next?" features Dr. Keller Wortham often playfully examining the relationship between the complex systems of the human body and an array of everyday stimuli, such as smoking a cigarette, watching a tear-jerker or taking an herbal remedy. The series which also features humorous animation, offers viewers a rare and fascinating look at how the body reacts, for better or worse, to everything we subject it to.
ABOUT VERIA
Veria is the primary consumer brand of Natural Wellness USA, a wholly owned subsidiary of one of India's most prominent businesses, the Essel Group. Based in Arlington, Texas, Veria is a growing natural health and wellness company combining Veria TV, local wellness centers, a lifestyle-focused website and an all-natural product line. Veria's guiding principle is that "wellness begins with understanding natural ways of living and a desire to live in harmony with the natural world." Veria, your life… naturally.
Veria TV is a new television network of original natural wellness lifestyle programming, available on Channel 9575 on DISH Network as well as Verizon FiOS. For more information on content and program schedules visit http://www.veria.com .
###