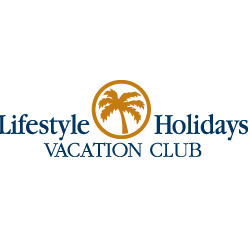 Scottsdale, Arizona (PRWEB) December 17, 2012
Lifestyle Holidays Vacation Club, a membership group dedicated to giving customers unforgettable experiences upon visiting the Dominican Republic, has recently announced that they will be partnering with a local youth foundation in order to support their organization. A donation of $10,000 was recently made by the President and Vice President of Lifestyles Holidays Vacation Club, Markus and Anja Wischenbart.
The benefiting group, Integración Juvenil Foundation, aims to improve the lives of at-risk youth and teens in the Puerto Plata region of the Dominican Republic through education and proper care. Many of these children have experienced poverty, abuse, and criminal activity; the Foundation looks to curve that behavior by teaching the children a variety of arts. The Integración Juvenil Foundation hosts their youth population at a grouping of facilities that include classrooms, workshops, and a shelter called "Hogar de Paso".
Lifestyle Holidays Vacation Club is focused on providing luxurious experiences in the northern region of the Dominican Republic. Being tied so close to the community, the Foundation was a natural selection to be a benefactor of LHVC. As Hans Larcher, Managing Director of Lifestyle Holidays Vacation Club Dominican Republic explains, "We have joined forces with Integración Juvenil Foundation because we believe a good education is the foundation on which all solid societies are built." He went on to discuss how the company is going to provide the necessary resources that the Foundation will be able to afford services that they so desperately need.
Lifestyle Holidays Vacation Club offers a suite of luxury at a variety of resorts and facilities, including: restaurants, activities, concierge services, and easy access to local fare. Furthering the lives of others is one of many admirable goals that Lifestyle Holidays Vacation Club sets out to achieve, and whether it is through providing a great vacation experience or helping those in need, the group is more than happy to cater to the wants and needs of others.
For more information on Lifestyle Holidays Vacation Club, visit http://www.lifestyleholidaysvc.com or call (809) 970-7777.