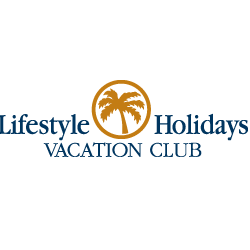 Miami, Florida (PRWEB) December 19, 2012
Lifestyle Holidays Vacation Club is a travel club that understands the need to keep their traveler's informed of likely scams that could occur when traveling abroad this holiday season. All too often people get taken advantage of when they travel overseas, especially during this festive time of year. This is why the Lifestyle Holidays Vacation Club Scam Report is released annually so that travelers know which scams to avoid while traveling into 2013.
The first thing that the Lifestyle Holidays Vacation Club Scam Report warns of is traveling safely in a new country. There are many things that can hit a traveler while they are simply walking down the road. This year has seen an extraordinary rise in pick pockets at vendors that are trying to sell goods. These pick pockets will bump into unsuspecting tourists lifting their wallets, or worse yet their passports. The Lifestyle Holidays Vacation Club Scam Report reminds tourists to keep their important items locked in a safe in their room, and if it is necessary to carry any cash make sure to do it in your front pockets, or in a purse that always has a hand on it.
The Lifestyle holidays Vacation Club Scam Report also reminds travelers to dress modestly while walking the street of foreign countries. If travelers are seen in lots of large jewelry, and gold chains then they could be seen as an easy target. This is why it is important that when walking around, ditch the jewelry unless travelers are going straight from a car to another location. Don't risk having something stolen that is hard to replace, if these steps are followed then a crime spree should be avoided this holiday season.
Lifestyle Holidays Vacation Club has many new members every year because that are stationed in a tropical setting and actually care about their members. Every year this club sheds a light on the worst travel scams of the years in their Lifestyle Holidays Vacation Club Scam Report, just to improve member vacations that much more. This is a travel club that is not only saving people money, but ensuring that each of their members has the best vacation possible.
****
Lifestyle Holidays Vacation Club can be contacted at:
Player Cofresi | 57000 Puerto Plata, Dominican Republic
Telephone: 809-970-7777
Fax: 809-970-7465
Website: http://www.lifestyleholidaysvc.com