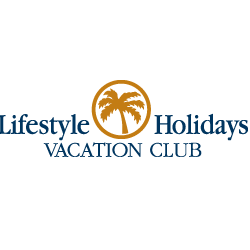 San Francisco, California (PRWEB) December 20, 2012
The Lifestyle Holidays Vacation Club Scam Report is a highly anticipated piece of information that members look forward to at the end of every year, and this year's report is even more helpful with the inclusion of virtual scams. It's a tough time of year to travel, and most people drop their guard around the holiday season. This makes it the perfect time for con artists to swoop in and try to pull the wool over unsuspecting traveler's eyes, which is why the Lifestyle Holidays Vacation Club developed an in depth report that is also shedding a light on the worst virtual scams of the season.
Internet scams have been around since the beginning of the internet, but never have emails been more filled with ridiculous travel scams. The Lifestyles Holidays Vacation Club Scam Report first mentions an email that an unsuspecting reader is the winner of a cheap all inclusive package to some destination. This seems like a great deal but once this package is being purchased, traveler's find that the price is significantly higher than they were quoted, but know they have already signed contracts and feel that they can't get out of the arrangement. A good rule of thumb here, is that if it seems too good to be true then it probably is. Consult with travel experts, and don't trust deals coming from unknown sources in email.
The Lifestyle Holidays Vacation Club Scam Report is also reporting on a scam that is new to the email scene. This is an email that a person will receive from someone in their address book, so it looks real. Inside the email they will find a letter from a friend that is out of the country on vacation and needs money wired to them because they lost their passport or wallet. This is similar to the Nigerian Prince Scam and there are many unsuspecting people falling for this. If there is a random email from a friend that needs money, get them on the phone to verify, this way everything can be verified, and money isn't being wired to a random location.
The Lifestyle Holidays Vacation Club Scam Report is an important fixture at this company, because it really helps members avoid being taken advantage of by popular travel scams of the moment. Thanks to the consideration of Lifestyle Holidays Vacation Club, many people are enjoying more carefree vacations this year.
****
Lifestyle Holidays Vacation Club can be contacted at:
Player Cofresi | 57000 Puerto Plata, Dominican Republic
Telephone: 809-970-7777
Fax: 809-970-7465
Website: http://www.lifestyleholidaysvc.com