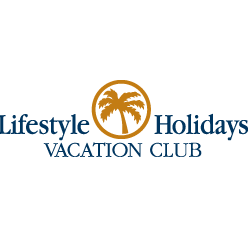 PUERTO PLATA, DOMINICAN REPUBLIC (PRWEB) September 23, 2015
Lifestyle Holidays Vacation Club is one of the top examples of luxury travel providers out there for many reasons. When it comes to satisfying their clients, they take every step imaginable in order to fulfill customer service requests to make a traveler's experience the best one yet. Plus, providing excellence and expertise in providing top of the line amenities and accommodations for travelers to enjoy is something else they excel in.
Every traveler who is hoping to get away during the fall season will love spending time with Lifestyle Holidays Vacation Club this fall. And during this time of year, the staff strives to provide insight about some of their highly recommended activities that vacationers are flocking to for fun excitement as well as their variety.
All those who are hoping for an adventurous vacation will love spending their time off of work this fall to enjoy a trip to the Dominican Republic. Lifestyle Holidays Vacation Club shares that this is one country that is known for adventure and there are plenty of athletic activities that offer a thrill for those who are interested.
One of the first places for anyone looking for an adrenaline rush would have to be the famous Damajaquas Cascades, also known as 27 Charcos. Lifestyle Holidays Vacation Club shares that the name translates into 27 waterfalls, and it is one truly beautiful and astounding sight where travelers can hike along to take in the gorgeous scenery. This hike is something that is more for intermediate and advanced hikers because of the challenging course, so be sure each person who participates is up for the challenge.
For those hoping to have an adventurous trip, Lifestyle Holidays Vacation Club shares they can continue this trend with some of the famous Iguana Mama Eco & Adventure Tours. Located in Cabarete near one of the most stunning beaches around, travelers who book one of their exciting tours won't be disappointed with their trip agendas. Whether traveling along the shore on an exciting horseback ride, mountain biking through the country side or even the exclusive Catamaran sail and snorkel trip to Ciguapa Falls, there is something for everyone to enjoy.
When travelers are looking for extraordinary luxury, they can depend on the options that are available through Lifestyle Holidays Vacation Club. The stunning resort in the Dominican Republic has become a second home to the members that anxiously await their visits each and every year as it offers them extraordinary chances to craft the perfect getaways with their loved ones. Ever committed to giving guests an unforgettable vacation experience, Lifestyle Holidays Vacation Club continually adds new options for members, such as its new resort offerings in Mexico, that they are encouraged to take advantage of. To learn more about these exceptional vacation experiences with Lifestyle Holidays Vacation Club, visit http://www.lifestyleholidaysvc.com/
###
Lifestyle Holidays Vacation Club
Player Cofresi | 57000 Puerto Plata, Dominican Republic
Telephone: 809-970-7777
Fax: 809-970-7465
For information on the media release of this piece, contact Walter Halicki at (877) 390-1597 or visit http://JWMaxxSolutions.com.