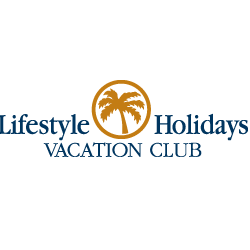 LMFAO thrills an audience of 10,000 at the Lifestyle Holidays Vacation Club in the Dominican Republic
Scottsdale, Arizona (PRWEB) October 03, 2012
Skyler Gordy, better known by his stage name SkyBlu, thrilled an audience of 10,000 at the Lifestyle Holidays Vacation Club in the Dominican Republic late last month. Widely known for global hits such as "Sexy and I Know it" and "Party Rock Anthem," SkyBlu took the stage as the headliner of a night that would later be dubbed "the event of the year" on the north coast of this island nation.
"It was an honor to have SkyBlu here with us, doing an incredible concert for our visitors and guests," said Hans Larcher, Managing Director of Lifestyle Holidays Vacation Club. "We were truly amazed by the crowd who came to see this popular new performer who already has a large and loyal following."
The appearance of SkyBlu is only one of a star-studded schedule Lifestyle Holidays Vacation Club has lined up for its guests. Earlier this year, Lifestyle Holidays Vacation Club welcomed Keith Harris, celebrated drummer of the Black Eyed Peas, in a surprise concert.
LMFAO, a Los Angeles-based group that consists of SkyBlu and his paternal uncle Stefan Gordy (known on stage as Redfoo), has topped charts worldwide with their upbeat and unique fusion of electronic dance music and hip hop. The duo has released two albums as of late, "Party Rock" (2009) and "Sorry for Party Rocking" (2011). LMFAO also performed with Madonna at the half-time show of Super Bowl XLVI in 2012.
Lifestyle Holidays Vacation Club is a luxury all-inclusive resort located on Cofresi Beach and is globally recognized for its beachfront villas. With from three to six bedrooms, full kitchens, game rooms and private pools, Lifestyle Holidays Vacation Club sets itself apart by not adhering to the typical formula for tropical resorts. With seven distinct developments under the Lifestyle Holidays Vacation Club name including The Tropical, The Crown Suites, The Crown Villas, The Residence Suites, The Presidential Suites by Lifestyle, The Royal Suites and the new Cofresi Palm Beach & Spa Resort, this resort family is growing in popularity almost daily as travelers from around the world are slowly discovering this well-kept vacation hot spot.
# # #
Lifestyle Holidays Vacation Club can be contacted at:
Player Cofresi | 57000 Puerto Plata, Dominican Republic
Telephone: 809-970-7777
Fax: 809-970-7465
http://www.lifestyleholidaysvc.com