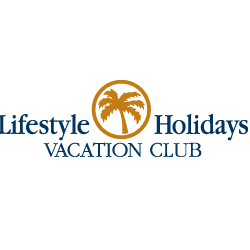 Lifestyle Holidays Vacation Club hosts a plethora of tourist activities including white water rafting, jungle canopy tours, a dozen golf courses and world-class surfing adjacent to Ocean World Adventure Park
Scottsdale, AZ (PRWEB) November 02, 2012
Lifestyle Holidays Vacation Club, a destination resort located on the northern coast of the Dominican Republic, has teamed up with computer titan Apple to create the Virtual Butler, an application that puts up-to-the-minute resort service in the palm of guests' hands.
The app, granted free of charge to the highest echelon of members of Lifestyle Holidays Vacation Club, facilitates and simplifies communication from guests to hotel staff. Room service, guest services, the front desk, concierge and many other hotel-oriented personnel can be contacted instantly and easily via Virtual Butler.
Virtual Butler users receive their password-protected accounts two weeks before their Lifestyle Holidays Vacation Club trips begin in order to make them comfortable and proficient in the app's use and flexibility. Virtual Butler's easy-to-use, straightforward interface is easy to learn for those at all levels of computer literacy and is accessible to iPhone users.
"We are absolutely thrilled to take our customer service to the next level for our very special top tier level members," said Hans Larcher, Managing Director of Lifestyle Holidays Vacation Club. "We wanted to combine the latest in technology with the best of service all rolled in one."
Found near the tropical tourist hub of Puerto Plata, Lifestyle Holidays Vacation Club is well-known in the region for boasting luxurious getaways at unbeatable value. Boasting accommodation options from boutique, standalone villas to first-class resort amenities, Lifestyle Holidays Vacation Club enjoys 12 consistent months of warm, hurricane-free weather a year along the prized beaches of this Caribbean locale. Established in 1995, Lifestyle Holidays Vacation Club hosts a plethora of tourist activities including white water rafting, jungle canopy tours, a dozen golf courses and world-class surfing and can be found adjacent to Ocean World Adventure Park, home of a casino and daily acrobatic dolphin shows.
# # #
Lifestyle Holidays Vacation Club can be contacted at:
Player Cofresi | 57000 Puerto Plata, Dominican Republic
Telephone: 809-970-7777
Fax: 809-970-7465
Website: http://www.lifestyleholidaysvc.com