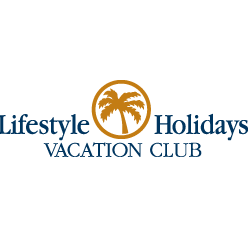 Miami, Florida (PRWEB) April 02, 2013
With one-thousand miles of beautiful beaches which overlook a crystal-clear sea, where the mid-day siesta is still tradition, the Lifestyle Holidays Vacation Club Resort is the place to spend a springtime vacation. Be unhurried, become unencumbered and liberated from the stresses and worries of everyday life, and visit this enchanting Dominican Republic resort.
As a guest at the resort, vacation plans can include pampering, eating at top notch restaurants and al fresco buffet dining options, a wide array of beverages found at the equally as impressive amount of bars, and then of course there is the ever beautiful beach, sun, and sea to relax with.
With an ocean-front view, the Lifestyle Holidays Vacation Club Resort offers immediate access to the sandy white beaches, ocean waves, and beach lounging areas to soak up plenty of Vitamin D. The local area provides live shows, extravagant beach parties, a thrilling casino night scene, and much, much more. With water sports, world-class spas, endless island adventures, and internationally acclaimed golf courses, this is one resort that Spring travelers do not want to miss.
The Lifestyle Holidays Vacation Club Resort contains a number of individuals' locations to choose from. There is the Cofresi Palm Beach and Spa Resort which is nestled along the Cofresi beach shores and sports nearly five hundred well-accommodated rooms that range from adult-only Spa Suites to standard family-friendly rooms, all of which are located in a quiet setting between the ocean and spectacular pool.
In addition to the Cofresi Palm Beach and Spa Resort, is The Crown Villas Lifestyle Holidays Vacation Club Resort. The Crown Villas are the jewel of the Lifestyle Holidays Vacation Resort. The Villas set the standard in service and features, and is beyond compare. As a collection of luxurious five-star villas offering unique accommodation experiences, the villas are a spectacular private residence that provide an easy, relaxed, ambiance, as expected of a Caribbean resort.
The architectural design at The Crown Villas is not to go unnoticed. Built with the classical Spanish Mediterranean style in mind, the Villas are distinguished by red barrel-tile roofs, stucco archways and stone columns, all featuring private terraces and gardens full of hibiscus, bougainvilleas and other tropical foliage.
The Lifestyle Holidays Vacation Club Resort is one Springtime travel destination not to be missed.
****
Lifestyle Holidays Vacation Club can be contacted at:
Player Cofresi | 57000 Puerto Plata, Dominican Republic
Telephone: 809-970-7777
Fax: 809-970-7465
Website: http://www.lifestyleholidaysvc.com