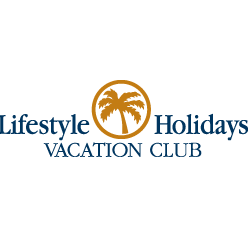 Scottsdale, Arizona (PRWEB) April 04, 2013
Dominican Republic-based Lifestyle Holidays Vacation Club is introducing a number of new developments in 2013. The opening of a new beach area at Cofresi Palm is one of such developments.
As of 2013, there are now four unique beach areas for members and guests to unwind and enjoy the sun, sea, and sand, upon. As well as the V.I.P. Beach and its boardwalk area, Harmony Beach, and Serenity Beach, members and guests now have the new Cofresi Palm beach.
"It will quickly be the 'envy' of all," explains Hans Larcher, Managing Director, for Lifestyle Holidays Vacation Club. "It's a great beach getaway to try out. In fact, our members try a different one each and every day on vacation with us."
On top of the new beach at Cofresi Palm, Lifestyle Holidays Vacation Club has also opened a new restaurant, the Rodizio Brazilian Churascaria, also at Cofresi Palm.
"Our Rodizio Brazilian Churascaria at Cofresi Palm has eleven kinds of quality meats and a restaurant manager we brought in who has overseen dozens of churascarias in Brazil. And our Moomtaz Indian restaurant features a resident chef from India, spices flown in from The Orient and a signature tandoor chicken dish cooked low and slow in a traditional Indian clay oven," Lifestyle Holidays Vacation Club Corporate Food and Beverage Director, Fadi Hamad comments.
Found on the Northern Coast of the Dominican Republic, Lifestyle Holidays Vacation Club likes to celebrate. In the last year alone, the Club celebrated exclusive resort festivities for its members and eight-thousand employees multiple times. Last Fall, 10,000 visitors came to the resort in a single day for a Caribbean concert put on by Sky Blu. At the year's end, the resort brought in the New Year with a concert, with The Right On Band, and celebrated the New Year with more than three-thousand guests
For 2013,Lifestyle Holidays Vacation Club is planning to celebrate more than ever. "We are very proud of what we have accomplished in the last 10 years. It's our way of making good on a promise to our members and guests to continually provide them with more accommodations and even more services and amenities," remarks Larcher.
As 2013 moves on, the popular Cofresi Palm Beach and Spa Resort of the Lifestyle Holidays Vacation Club has accomplished its second year of operation. Other marking accommodations include the tropical Crown Suites, the Crown Villas, the Residence Suites, and the luxurious Presidential Suites.
"Each time our members come back, they have a completely different vacation experience in different developments, suites and villas," Larcher states.
Lifestyle Holidays Vacation Club members, guests, and families have a number of activities to enjoy in the Dominican Republic. Contact Lifestyle Holidays Vacations Club Scam Team also reminds travelers to contact them if there are any concerns with latest travel scam trends and bookings.
****
Lifestyle Holidays Vacation Club can be contacted at:
Player Cofresi | 57000 Puerto Plata, Dominican Republic
Telephone: 809-970-7777
Fax: 809-970-7465
Website: http://www.lifestyleholidaysvc.com