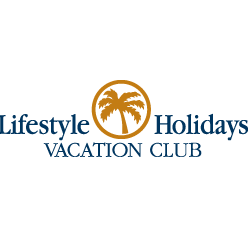 SkyBlu, delights audience of 10,000 vacationers at the Lifestyle Holidays Vacation Club in the Dominican Republic in October, 2012
Playa Cofresi, Dominican Republic (PRWEB) October 20, 2012
Skyler Gordy, also known by his stage name SkyBlu, delighted audience of 10,000 vacationers at the Lifestyle Holidays Vacation Club in the Dominican Republic in October, 2012. Broadly known for world-wide chart-toppers such as "Sexy and I Know it" as well as "Party Rock Anthem," SkyBlu took the stage as the premier performer of a night that would be referred to as "the event of the year" on the northern coast of this tropical island nation.
"We were truly amazed by the crowd who came to see this popular new performer who already has a large and loyal following," said Hans Larcher, Managing Director of Lifestyle Holidays Vacation Club. "It was an honor to have SkyBlu here with us, doing an incredible concert for our visitors and guests."
LMFAO, a Californian group that consists of Skyler Gordy and his uncle Stefan Gordy (the latter known as Redfoo), has thrilled worldwide fans with their buoyantly distinctive combination of electrodance music and hip-hop. The group has released two albums, "Party Rock" in 2009 as well as "Sorry for Party Rocking" in 2011.
Lifestyle Holidays Vacation Club is a premier, all-inclusive resort found adjacent to Cofresi Beach and is recognized for its award-winning beach front villas. With accommodations with from three to six bedrooms, cook-ready kitchens, private pools and even game rooms, Lifestyle Holidays Vacation Club sets itself apart by valuing customer service and visitor satisfaction above all else. Recently awarded with its fourth consecutive RCI Top Producer award, Lifestyle Holidays Vacation Club offers seven distinct resort developments under the Lifestyle Holidays Vacation Club name including The Crown Suites, The Tropical, The Crown Villas, Presidential Suites, The Residence Suites, The Royal Suites and the all new Cofresi Palm Beach & Spa Resort. Lifestyle Holidays Vacation Club is also found within close proximity to a dozen golf courses and the renowned Ocean World Adventure Park.
# # #
Lifestyle Holidays Vacation Club can be contacted at:
Player Cofresi | 57000 Puerto Plata, Dominican Republic
Telephone: 809-970-7777
Fax: 809-970-7465
Website: http://www.lifestyleholidaysvc.com