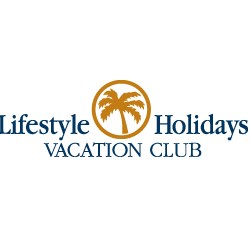 Puerto Plata, Dominican Republic (PRWEB) January 22, 2014
Lifestyle Holidays Vacation Club Sister Resorts have a strong social media presence on several different platforms. These social media accounts allow LHVC to share details about upcoming events, pictures from around the resort, highlight incredible deals and more. While LHVC has a number of social media accounts, the engagement that it has seen on its Facebook fan page exceeds all expectations.
Lifestyle Holidays Vacation Club Sister Resorts is experiencing unprecedented Facebook engagement, with members raving about their vacation experiences and providing feedback when prompted. For example, a post asking members for their favorite resort amenity drew 43 likes and 88 comments, while a number of posts have seen more than 100 fans of the page engage.
Lifestyle Holidays Vacation Club offers a number of premium Caribbean vacation destinations, including its newest addition, the Presidential Suites Puerta Plata. Lifestyle Holidays' Puerto Plata location offers a diverse vacation experience for any traveler.
Members have greatly enjoyed their stays at a number of LHVC resorts, going out of their way to leave comments and replies talking about the positive experience they had at each of Lifestyle Holidays Vacation Club Sister Resorts' facilities. Accommodations range from spectacular three- to seven-bedroom private villas to one- and two-bedroom suites optimal for families.
Fans of Lifestyle Holidays Vacation Club Sister Resorts look to the Facebook page for updates on what's going on at LHVC. They get ideas on what to do and what activities to try when traveling to the Dominican Republic, and share feedback about what they enjoyed. Fans will even send in their own pictures from their luxurious vacation experiences. Facebook fans are clearly excited to talk about these incredible resorts.
Lifestyle Holidays vacation Club provides its members and resort guests with outstanding customer service and state-of-the-art amenities. For details on joining and having access to a number of unforgettable vacation spots, visit http://lifestyleholidaysvc.com/.
Lifestyle Holidays Vacation Club
Player Cofresi | 57000 Puerto Plata, Dominican Republic
Telephone: 809-970-7777
Fax: 809-970-7465
*******
Press release distributed by JW Maxx Solutions, a leader in online reputation management and a part of a family of companies that includes Prensa Ahora and Enterate Ahora.