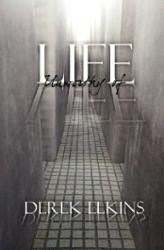 Holmen, Wisconsin (PRWEB) April 23, 2013
Athanatos Christian Ministries (ACM) will release Derek Elkins new book "Life Unworthy of Life" today as part of the final day of their 2013 Online Apologetics Conference.
Life Unworthy of Life is a fictional account that examines one of Hitler's pet projects, the T4 Program. Before there was the Holocaust, there was the Action T4 program. This program quietly shipped disabled and mentally ill people of all ages to locations in Germany in attempt to 'sanitize' the German race. Such medical procedures need doctors; enter Dr. Viktor Gottlieb, an idealistic young doctor who finds himself practicing medicine in a way he had never anticipated. In this fictional portrayal of some of humanity's darkest days, award-winning author Derek Elkins raises questions about just how far we've left the concept of 'life unworthy of life' behind.
Athanatos Christian Ministries has also previously announced that paid registration to the 2013 Online Apologetics Conference will give attendees archive access to the conference allowing for make up sessions or revisiting presentations from the entire conference. The 2013 Online Apologetics Conference began yesterday and continues through tomorrow.
DAY ONE Speakers and Topics:
Mark Riser — "Behind Marble Walls: A layman looks at the Supreme Court and the story of Roe v. Wade"
Greg West — "Community Apologetics: What it is, why it's needed, and how you can help."
Letitia Wong — "The Measure of a Man– The Rationale Behind the Pro-life position"
Nick Kaminsky — "Church Control or Birth Control': Margaret Sanger's Anti-Catholic Propaganda"
Glenn Jones — "A Reformed Perspective on Suffering, Evil and God's Sovereignty"
Jamie Greening — "Not a Burden–How Church Can Reinforce the Value of Children"
DAY TWO Speakers and Topics:
James Agresti — "Science, Abortion, and the Bible"
Ryan MacPherson — "Rediscovering Life, Liberty, and the Pursuit of Happiness: Eighteenth-Century Solutions for Twenty-first Century Problems"
Steven Mosher — Keynote: "Save the Earth; Get Rid of the People? The Inhumanity of Earth Day"
Greg Koukl — "Monkey Morality: Can Evolution Explain Ethics?"
Dave Sterrett — "The Fatal Fallacies: An examination of scholarly pro-abortion arguments and how you can refute them."
Jason Jones — "Crescendo: Using short films to change the world"
DAY THREE Speakers and Topics:
Anthony Horvath — "What does Christianity have to do with Abortion?"
Angus Menuge — "Embodied Souls and Human Rights"
Holly Ordway — "On (Not) Speaking Past One Another: Language, Meaning, and Message in Pro-Life Apologetics"
Derek Elkins — "The Buffet Line of Christianity"
Gary Habermas — "Dealing with the Worst Suffering You'll Ever Face"
To register for the final sessions of the conference, which will also give you sessions archive access, click here.