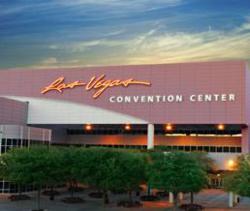 LFI 2012 is set to take place at the Las Vegas Convention Center and will cover a wide range of topics from the industry's leading experts.
Chicago (PRWEB) May 09, 2012
The team at Littman Bros Lighting will be making the trip to LFI, so make sure to check out what up-to-date lighting ideas, products and styles we bring back with us. Our representatives will arrive Wednesday to experience and take note of the impressive lineup of exhibitors and interact with attendees who are among the top international and domestic specialists in the industry. Featured exhibitors include Access Lighting, American Fluorescent Lighting, Lutron Electronics, PLC Lighting, and Tech Lighting.
This year's LFI is expected to have more than 20,000 design, lighting, architectural, engineering and industry professionals from all over the world and feature about 200,000 square feet of exhibits showcasing products from nearly 500 of the world's leading manufacturers. LFI also offers educational courses and curriculums covering an array of industry topics:

9 LIGHTFAIR Daylighting Institute Workshops
One 2-day Daylighting Fundamentals course
One 1-day course of Daylighting & Photosensor Control Systems Modeling in Daysim
16 LIGHTFAIR Institute Workshops
Five 2-day LIGHTFAAIR Institute courses including in-depth software courses
Four 1-day LIGHTFAIR Institute courses
4 Design Symposia
32 Seminars
LFI will offer seminars on noteworthy and opportune subjects of discussion for the lighting industry. According to lightfair.com, these seminars, "concentrate on technologies and strategies for lighting and design in buildings or projects that already exist. Presentations will explore the challenges and advantages of integrating new lighting fixtures, controls and infrastructure into existing buildings to improve visual environment, energy conservation and efficiencies."
This year's LFI will also unveil what is known as the New Exhibitor Pavilion, which showcases first-time exhibitors from all over the world in order to give those who attend an experience filled with avant-garde and breakthrough technologies and products for the lighting industry.
Along with the New Exhibitor Pavilion, LFI will also offer the Building Integration Pavilion, Daylight Pavilion, Global Light and Design Pavilion, featuring contemporary and classic decorative lighting designs.
LIGHTFAIR International will recognize the industry's most groundbreaking products and designs through the LFI Innovation Awards; presenting those with the Design Excellence Award, Technical Innovation Award, Judges' Citation Award and Most Innovative Product of the Year Award.
Each year LFI features one acclaimed keynote speaker and this year it will be host to "Green Embassy" trailblazer and environmentalist Ambassador Bruce J. Oreck, where he will discuss Illuminating Diplomacy: Opportunities of the Lighting Revolution in Foreign Commerce and Geopolitics.
LFI gives its guests amazing opportunities and the chance to network with the widest range of authorities in this industry. LIGHTFAIR International is co-owned by the Illuminating Engineering Society (IES) and the International Association of Lighting Designers (IALD). Its aim is to "join like-minded professionals from around the world sharing ideas, promoting new thinking and finding inspiration."