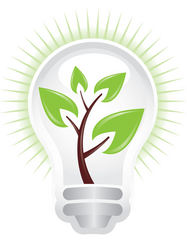 While it's true some people will choose to simply throw the bulbs in the trash, our experience has shown that the vast majority of people recycle them properly when given the opportunity.
Maple Grove, MN (PRWEB) June 16, 2008
Despite the fact that there is so much to gain from more people using compact fluorescent light bulbs (CFL), there are now news reports trying to show these energy efficient lights can be bad for the environment. U.S. lighting distributor Service Lighting did some earnest research on this topic to validate or refute the claims being presented. The information discovered in their search shows that the continued growth in use of CFL bulbs will lead to a major improvement in our overall impact on the environment and will not cause greater harm.
The benefit with the most impact was explained by Dave McLellan, President of Service Lighting, who has grown up in the lighting industry from the time he was a young boy working in his dad's lighting business, "We've found that the biggest impact that compact fluorescent bulbs have is to reduce the need for additional power sources on a large scale. Since CFL bulbs only use about one-fourth of the energy that standard bulbs do, a household that completely changes over from incandescent lighting will use between 10-15% less energy than before. Business and industry buildings will reduce the overall energy used by an even greater amount. When you multiply that on a state-wide and country-wide scale, this will translate into a real world positive impact on our environment by reducing greenhouse gasses on a massive scale."
Compact Fluorescent light bulbs are typically recycled and the trend is constantly growing towards a 100% recycle ratio, while 0% of incandescent light bulbs have been and will be recycled. Given this information, it's easy to see the impact on our nation's landfills by switching to long life CFL bulbs. "While it's true some people will choose to simply throw the bulbs in the trash, our experience has shown that the vast majority of people recycle them properly when given the opportunity." McLellan said. CFL bulbs will outlast normal bulbs, providing 8-12 times the life cycle of standard bulbs. This translates into a significant positive impact on the amount of materials sent to our nation's landfills.
The Environmental Protection Agency has released instructions on how to safely handle a fluorescent light bulb in the event they are broken. Traces of mercury are used in production of the bulbs leading many to wonder if the benefits outweigh the disadvantages. While these official guidelines for cleaning up a broken bulb are important, they can quite easily be accomplished by home and business owners themselves. A new vacuum bag and a paper towel will do the trick, along with free, fresh air. "Considering that someone recently spent $2,000 to clean up one broken CFL bulb, I would equate that to calling the fire department while holding an unlit match; it was unnecessary stress and worry over something that wasn't a problem in the first place. I'm sure that person did not know and understand the EPA position and advice about broken compact fluorescent bulbs." McLellan also points out that we've been safely using standard fluorescent bulbs for over 60 years and they have many times the amount of mercury than today's CFL bulbs.
About Service Lighting
Service Lighting is a nationwide lighting distributor based in Maple Grove, Minnesota. Established in 1951, the business has been family owned for over 50 years. The company specializes in light bulbs, lighting ballasts, light fixtures, batteries, and flashlights and offers over 15,000 light bulbs and accessories online at ServiceLighting.com. It also owns and operates the not-for-profit Flashlight Museum and the Flashlight Museum.com website for flashlight collectors around the world.
# # #