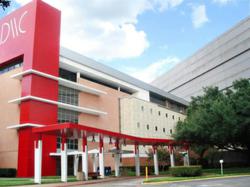 Chicago, IL (PRWEB) May 30, 2012
The Dallas International Lighting Market is an Electronic Components and Supplies trade show and the leading source for wholesale lighting, which offers more than 1 million square feet of lighting resources and exhibition space. This is the only established national market in the U.S. and every year more than 3,000 buyers in the retail lighting industry attend.
This market features the latest products offered in the industry, the top trends, technological developments and so much more. The Lighting Market will also have educational seminars offered by the American Lighting Association (ALA), refurbished showrooms from almost every lighting brand in the business as well as the debut of new lighting brands.
During January's Lighting Market there was the debut of new showrooms from Recesso Lighting, Trade Mart, SLV Lighting and Star Fire Crystal as well as the expansion of showrooms from Cal Lighting, Eurofase, Murray Feiss, Quoizel Lighting, Hinkley Lighting and much more. The seminars presented by ALA ranged in topics from how-to's on buying and up date your showrooms to ideas for new lighting sources and educating your sales people in today's market.
Buyers will have access to thousands of product lines offered by the most recognized manufacturers in the lighting industry and they will connect with and generate ties as they network with the thousands of attendees from around the world.
According to Bill Winsor, president and CEO of Dallas Market Center, "As we move into 2012, Dallas Market center remains the premier source for wholesale lighting and it is a pivotal time for our buyers. We look forward to providing them with the best products the lighting industry can offer."
The team at Littman Bros Lighting attended the show in January and walked away with an eye-opening experience, calling it "the most exciting lighting show" to date with an enormous selection of 2012 introductions and releases.
There truly isn't anything like what is offered at the Dallas International Lighting Market (it is the only permanent concentration of lighting fixture companies in North America) and the market continues to create innovative designs and sustainable lighting solutions to bring the industry.