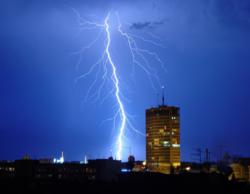 The new website highlights key markets such as telecommunications, rail and energy, provides visitors easy access to a comprehensive product catalog and showcases DOWINs extensive technical qualifications." explains Frank Wang, General Manager of DOWIN
(PRWEB) December 20, 2011
Shenzhen DOWIN Lightning Technologies Co. Ltd, part of Smiths Interconnect's Protection Technology Group, today announces the launch of its new website, szdowin.com.
The redesigned website reflects DOWINs new position within the Protection Technology Group as market driver in providing comprehensive lightning protection solutions for key Asian markets. The multi-language site is optimized for Google and its Chinese counterpart, Baidu to effectively reach its key customer base within the Asian-Pacific region.
DOWIN is a well respected name within the Chinese market, providing quality surge protectors, broad engineering capabilities and proven production and testing services. Headquartered in Shenzhen, China, DOWIN is well positioned to expand into new markets, both geographically as well as application driven.
"The new website highlights key markets such as telecommunications, rail and energy, provides visitors easy access to a comprehensive product catalog and showcases DOWINs extensive technical qualifications." explains Frank Wang, General Manager of DOWIN. "We are excited that our redesigned online presence is now in par with the quality of our products and services and properly reflects our aspirations to grow alongside of the other brands within the Protection Technology Group."
About the Protection Technology Group
The Protection Technology Group, part of Smiths Interconnect, includes five brands; PolyPhaser, Transtector Systems, DOWIN, LEA International and RO Associates. As industry leaders in surge protection, the Protection Technology Group provides expertise in consulting, design and manufacturing of RF, AC, DC, data and signal surge protection, communications power cabinets, EMP protection and power quality engineering services. Working across the organization the group provides valuable end-to-end power and signal integrity solutions for markets that include telecommunications, medical imaging, transportation, energy, security and the military.
About Smiths Interconnect
Smiths Interconnect http://www.smithsinterconnect.com is a leader in technically differentiated electronic and radio frequency products that connect, protect and control critical systems for the wireless telecommunications, aerospace, defense, space, medical, rail, test and industrial markets. It is part of Smiths Group http://www.smiths.com, a world leader in applying advanced technologies for markets in threat and contraband detection, energy, medical devices, communications and engineered components. Smiths Group employs around 23,000 people in more than 50 countries.
###