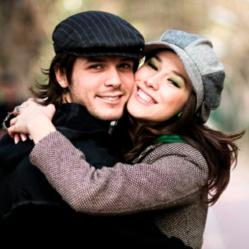 We know there are great guys in Seattle. Where are they?
- Sonya Lai, LikeBright
Seattle, WA (PRWEB) October 17, 2011
LikeBright, a TechStars Seattle startup, is launching the Seattle's Most Eligible Bachelors contest to find Seattle's greatest guys. LikeBright asks women to vote for great guys they know to find and celebrate the most eligible bachelors in Seattle, with prizes worth over $4,000 from local sponsors The Triple Door, Wild Ginger and Gilt City that highlight the best of what Seattle has to offer. Both men and women can enter the contest and win at apps.facebook.com/likebright.
Contest Overview

Timeline: 11:59 PM on Sunday October 16th to 11:59 PM on Sunday October 30th.
Who can win: Single guys over 18 who live within 25 miles of Seattle, and women over 18 worldwide who know great Seattle guys.
Who wins: The top-voted guys in 5 age categories (18 to 25, 26 to 33, 34 to 41, 42 to 49 and 50+), 5 women who voted for them, and one participant selected by random drawing.
Winners will be announced at LikeBright's Seattle launch event at the Triple Door on November 12, with event proceeds benefiting Seattle charity New Beginnings.
LikeBright is a TechStars Seattle startup working to make dating simple, social and safe for women.
New Beginnings' mission is to provide shelter, advocacy and support for battered women and their children and to change attitudes and social institutions that foster and perpetuate violence.
For more information about the Seattle's Most Eligible Bachelors contest, please visit apps.facebook.com/likebright or contact Nick Soman at nick(at)likebright(dot)com or 206-669-2536.
###