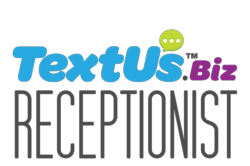 First impressions are extremely important. Receptionist steps in and not only connects the visitor and the contact, but truly elevates the visitor's experience
San Francisco, California (PRWEB) May 31, 2013
The Lilitab iPad kiosk and TextUs.Biz Receptionist iPad app together provide a simple solution for connecting office visitors with employees. Staff shortages, vacations and lunch breaks are now easily covered with this intuitive self-service station, without additional temporary staff. Visitors can check-in with their contact from the app via text message even when that person is away from their desk, or not even physically in the office.
"First impressions are extremely important. Now when a guest enters an office without a designated staff person to direct them to the right contact, our Receptionist steps in and not only connects the visitor and the contact, but truly elevates the visitor's experience," said Ted Guggenheim, President of TextUs.Biz. Visitors select the person they are visiting from the list of contacts, then enters their name and company and the app sends a text message, and an email, immediately to that contact. The two parties can then engage in a two-way text conversation directly through the iPad app.
The TextUs.Biz Receptionist app, available now in iTunes, is fully customizable with the ability to change buttons, logos and colors, as well as importing and managing contacts. In addition, the visitor log allows the company to easily search, view and monitor visitor traffic flow, which can then be printed out for future reference.
Lilitab iPad kiosks are versatile, modular, and easy to customize. The Lilitab Surface turns any desk or table into a self-service station with quick installation; the foot cover allows the Lilitab to be bolted directly into a solid surface for a more permanent solution, making the base plate optional. Lilitab offers custom branding, banner mounts and eye-catching backdrops to promote special offers or seasonal activities. Faceplates are easily printed with company logos or special event messages.
Office visitors prefer to do it themselves, and the Lilitab Surface iPad® kiosk puts them in control for the best touch screen interaction. The convenient tilt feature lets them achieve best viewing angles for individual height and maximum glare reduction, with rotation between landscape and portrait orientations. Installing different home button access faceplates regulates visitor iPad interactions.
The iPads remain fully charged when plugged into an outlet using the integrated charging cable in each stand. Kiosk set-up is quick and easy; just attach an iPad, secure the head unit, and plug in the power cord. Lilitab iPad kiosks support all existing versions of the Apple iPad; quickly upgrade the kiosk by changing out the interior tablet supports.
###
About TextUs.Biz
Based in Boulder, CO, TextUs.Biz enables businesses to communicate with their customers and staff via text message using the business' existing 10-digit landline as both their text and voice number. The company's founders are also the co-founders of Rage Digital, one of the top boutique iOS design and development shops in the United States. Their portfolio of global clients included Hyundai, 24 Hour Fitness, Yokohama Tires, Pepsi, and MGM Studios. For more information visit: http://www.TextUs.Biz or contact via phone or text at 303-442-3223.
About Lilitab
Lilitab, based in San Francisco, California, is a group of designers, engineers and business people passionate about the use of tablet computers in public environments. With their compelling interface, compact form-factor and economical price-point, there are all kinds of new and unique uses for putting interactivity into the public space. Founded in 2011 by Adam Aronson, an award winning kiosk designer, Lilitab is committed to delivering the most secure, functional and stylish security enclosures for ANY tablet. For more information visit http://www.lilitab.com or call 888 705 0190.
Lilitab and TextUs.biz launch the matchless new virtual receptionist with their Lilitab + Receptionist iPad app and kiosk.