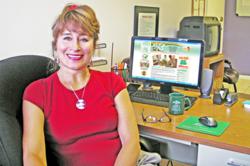 We'll have your house looking its best for less
Gaithersburg, MD. (PRWEB) October 04, 2012
Lilly's Cleaning Service thanks all its loyal customers for their continued relationships during their 20 year anniversary of servicing Montgomery County, MD. Over the last two decades, Lilly's has grown from a single-person operation to become one of the largest non-franchised maid service and housekeeping companies in their area. Lilly's is an established, high-quality company and eco-friendly built on the foundations of Integrity, Compassion, Excellence and Gratitude.
"It's very important for our clients to know that we operate our company with honesty, integrity, and the highest level of quality service every time," says company Founder and President Liliana Loether. "It has been a pleasure serving the residents and businesses of Montgomery County for 20 years, and I look forward to doing the same for the next 20."
In 1992, Lilly's began as one person operation: "I was cleaning three houses a day, seven days a week, all by myself, going in the evenings to give estimates, delivering flyers and doing all the paper work until I could afford to hire Lilly's first employee. It was incredibly hard and sometimes painful, although, I was loving the product of my creation," the founder said.
In 1997 the company's operations was moved to its current office location in Gaithersburg, MD, where they now serve hundreds of homes and businesses every month.
Lilly's maids and customer service staff are full-time employees and receive great benefits, including medical insurance and profit-sharing. Liliana attributes the happiness of her clients to the happiness of her employees, who feel empower and appreciated. The positive results are evident in the glowing reviews Lilly's has received from their many clients.
"I always felt, that the best way to help a person and the community is to give them the power of taking care of themselves, so, creating jobs where people were respected and treated with dignity was my best option. Through the years we have worked with The Catholic Center and other Churches in Montgomery County in the process of empowering people and happily have given numerous cleaning donations to other institutions that help our community," said the company president. They are also a member of "Cleaning for a Reason," a foundation providing philanthropic maid cleaning support to women undergoing cancer treatment.
Lilly's and its commercial division, LCS Commercial, are certified as a Minority Owned Business through the State of Maryland's MDOT program as well as through the Maryland/DC Minority Supplier Development Council. Lilly's, which is also insured and bonded, is a member of the Better Business Bureau and can be found on Angie's List.
Some of the additional services Lilly's offers include: carpet cleaning, window cleaning, siding cleaning, and deck cleaning. Anyone can request a free estimate using the contact form on their website, where visitors also have access to testimonials and can purchase gift cards.
About Lilly's Cleaning Service, Inc.,
Lilly's Cleaning Service, Inc. has served Montgomery County for 20 years. Integrity, Excellence, Compassion and Gratitude guide Lilly's highly skilled maids as they restore your house to perfection. Lilly's does more than clean houses; they're a proud sponsor of the American Dream. For more information, visit http://www.lillyscleaningservice.com.