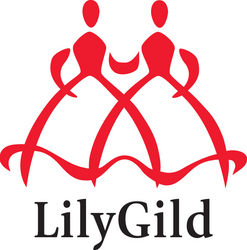 one heck of a good party
New York, NY (PRWEB) January 29, 2009
In recognition of the economic power of privately held businesses, DiversityBusiness.com, the nations' leading business-to-business internet site, recently named LilyGild as one of the top businesses in the United States.
This is the 9th annual listing of the New York State top businesses by DiversityBusiness.com. The Top Business Lists represent the Nation's top multicultural earners and challenge the long-held notion that a privately held business is small or insignificant. Winners are sought after by major corporations wishing to increase spending with small businesses.
"Entrepreneurs are a growing force in the U.S. economy, and a force to be reckoned with," said Kenton Clarke, CEO of Computer Consulting Associates International, the company that built DiversityBusiness.com. "This is a whole business segment that can carry its own, that provides jobs, products and services, and generates wealth for their communities. These are the new leaders in American business."
"Small businesses are successful in this kind of economy because we have a strategy and structure that accommodates the economic climate", said Ann Chitwood, Co-President of LilyGild. "We are always focused on providing quality products and services at reasonable prices. That's how we thrive."
The List
This List is a classification that represents the top small businesses in the U.S., in sectors such as technology, manufacturing, food service and professional services. Large organizational buyers throughout the country that do business with multicultural, small and women-owned businesses use the list. The List is produced annually by DiversityBusiness.com, the nation's leading multicultural B2B Internet portal that links large organizational buyers to multicultural product and service suppliers.
The winning companies will be honored at a special awards ceremony at DiversityBusiness.com's "9th Annual Multicultural Business Conference", taking place April 29 - May 1, 2009 at the Disney's Contemporary Resort in Orlando, Florida.
For the complete list of winning companies, please visit: http://www.diversitybusiness.com .
About LilyGild
LilyGild (http://www.lilygild.com) is a communications firm specializing in producing meetings, events, graphics and video. Since 1991, LilyGild has been serving the corporate and non-profit communities nationally and now has plans to expand internationally. Our hallmarks are attention to detail and our commitment to staying within budget. Our mission is presenting your message in a clear and concise manner and in a way that gets it heard and REMEMBERED. And, we throw "one heck of a good party".
LilyGild is deliberately lean in structure - assembling the ideal team for each project so our clients only pay for the experts that serve them. This allows us to provide our clients exceptional service and extraordinary solutions in the most cost effective way. LilyGild is there from creation to debrief.
Our client's say:
"The compassion, commitment and creativity of each of your people make LilyGild a great partner…"
"You did a great job executing all the plans with a clear commitment to getting "it" right, and ensuring that the spirit of the event was in harmony with the mission of the Center."
"You are comprehensive and synergistic. You can do a little or a lot. Your value-add is that you listen and then create according to what is needed."
About DiversityBusiness.com
Launched in 1999, DiversityBusiness, with over 46,000 members, is the largest organization of diversity owned businesses throughout the United States that provide goods and services to Fortune 1000 companies, government agencies, and colleges and universities. DiversityBusiness provides research and data collection services for diversity including the "Top 50 Organizations for Multicultural Business Opportunities", "Top 500 Diversity Owned Companies in America", and others. Its research has been recognized and published by Forbes Magazine, Business Week and thousands of other print and internet publications. It is a leading provider of Supplier Diversity management tools and has the most widely distributed Diversity magazine in the United States. DiversityBusiness.com is produced by Computer Consulting Associates International Inc. (CCAii.com) of Southport, CT. Founded in 1980.
For additional information on LilyGild, please contact:
Rea Rosno
LilyGild
718-797-4656
# # #