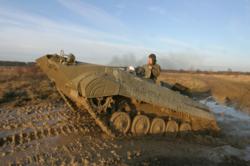 We're super happy to have won the Czech heat of the New Europe Venture Contest and believe it is further validation of our disruptive business model. —Stefan Cordiner
Prague, Czech Republic (PRWEB) January 19, 2012
Lime&Tonic, the city-lover's online guide to the best restaurants, hotels, spas, nightlife venues and unique experiences around the globe, has been selected as a semifinalist for the Czech Republic in the New Europe Venture Contest 2011.
The contest, sponsored by the Warsaw Stock Exchange, awards and recognizes the most promising investment projects in the central and eastern European sector. Participants in the contest needed to show original ideas in the categories of technology, media and communications.
In each city where it operates, Lime&Tonic scouts out unique opportunities that help both locals and tourists experience destinations in a deeper way – everything from driving a Russian tank in Prague to setting sail on an authentic 1850s "tall ship" in Sydney Harbour. The company then negotiates special offers that they pass on to their members as a keystone feature of their guides.
Members are also invited to share new experiences in the form of "Hip Tips" on the company's website, as well as to rate and review Lime&Tonic experiences in which they've participated, thus creating an always-current Top 50 guide to each city. The result is a brand-new kind of travel resource that combines the sharp eyes of destination-specific Lime&Tonic writers with experiential input from the company's engaged and savvy members.
"We're super happy to have won the Czech heat of the New Europe Venture Contest and believe it is further validation of our disruptive business model," says Lime&Tonic co-founder and CEO Stefan Cordiner, referring to the way in which his company shakes up the traditional city-guide model by so successfully engaging its readers.
Since its public launch in February of 2011, Lime&Tonic has quickly expanded to operations in 15 locales, and plans to provide services in 50 destinations by the end of 2012.
As a result of its win, Lime&Tonic is preparing for the finals, to be held shortly in Poland.
About Lime&Tonic
Lime&Tonic is a fresh approach to a traditional city guide, helping locals discover and share things to do. Driven by members' recommendations, Lime&Tonic hand-picks and features the hippest experiences in each destination. Special offers are then arranged to entice Lime&Tonic members to try out the selected activities, with their resulting reviews driving the "Top 50" rankings in the guide.
Lime&Tonic is a great resource for anyone needing inspiration on the best places to eat, most memorable weekend activities, surest spas in which to relax or hippest social events to attend. Lime&Tonic ensures that its members never get bored thanks to one-click access to the juiciest urban experiences in their cities.
For more information or to become a local partner, contact Michael Franco, Chief Communications Officer, at mike(at)limeandtonic(dot)com, +1 (914) 410-6605.
###