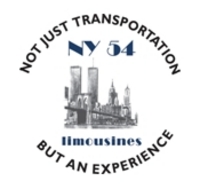 There are a lot of car services out there and choosing the right one can seem overwhelming
Chandler, AZ (PRWEB) March 4, 2008
Renting a limo can seem like a daunting task given the number of car services operating in the Valley of the Sun. Reliability, safety and driver qualifications are just a few of the things people often concern themselves with when looking for the right company.
Many companies that offer car services and luxury limousines operate without licenses and the majority do not conduct thorough background checks on their drivers. Additionally, large cities like Phoenix often see firms that have violated the law disappear only to resurface again under a different name.
"There are a lot of car services out there and choosing the right one can seem overwhelming," says Darren Pascale, owner of NY 54 Limousines. "But there are some basic questions you can ask to ensure you're hiring a reputable firm."
Pascale recommends customers do their homework before choosing a limo sedan service, by both checking with the Better Business Bureau and asking the right questions. Here's what to look for:

Check references. Ask about feedback from past clients.
Ask for proof of insurance. Is the company insured in case of an accident?
Seek quality chauffeurs. Know who is behind the wheel driving your loved ones.
Get everything in writing. This will protect you from any discrepancies down the road.
Look before you buy. If the vehicle is important to you, request to see the vehicle before you make a reservation.
You get what you pay for. Low prices may mean older vehicles, inexperienced chauffeurs and companies with no insurance.
"If the limousine service company doesn't offer a written contract and won't show you proof of driver insurance and car safety certification, they are definitely hiding something," says Pascale.
Pascale also suggests checking to see if the company is affiliated with the National Limousine Association (http://www.limo.org), a voluntary, non-profit organization dedicated to representing and furthering the interests of the luxury chauffeured ground transportation industry. Another key organization locally is the Arizona Livery Association (http://www.azliveryassociation.org), which promotes the ground transportation industry by increasing awareness of and confidence in its members.
About NY 54 Limousines:
Chandler, Arizona-based NY 54 Limousines is a limousine and luxury sedan transportation company with a fleet of high quality, late-model cars serving the entire Phoenix metropolitan area. NY 54 offers guests stylish and safe transportation for events ranging from weddings, proms and private parties to everyday airport and corporate transportation. For more information visit http://www.ny54.com or call (877) 833-5454.
###