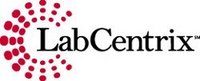 Integrations can be daunting, however using Nautilus LIMS and the LabCentrix Affinity package laboratories can easily integrate with Affymetrix
Hudson, MA (PRWEB) August 19, 2008
- LabCentrixSM LLC, a premier provider of Laboratory Information Management Systems (LIMS) consulting services and lab technology solutions, launches its Affinity™ for Affymetrix® package. This best practice solution is for laboratories that utilize the Affymetrix GeneChip Command Console® (AGCC) and GeneChip® Operating Software (GCOS) software versions.
Affinity for Affymetrix is a pre-configured, pre-configured LIMS solution for Affymetrix users. It is a tightly integrated solution that marries the Thermo Scientific Nautilus™ software with the Affymetrix technology. The Affinity package incorporates best practices from similar-type labs and the Affymetrix recommended protocols to deliver an out-of-the-box LIMS solution complete with:

Pre-configured Nautilus LIMS software
Integration with the Affymetrix GeneChip software, hardware and instrumentation
Value-added functionality
Delivered reports and Web query capabilities
Implementations services, training and support
"In line with our mission, we are always looking for ways to help laboratories realize efficiencies though the deployment of leading LIMS technologies," said Mike Lujan, CEO and founder of LabCentrix. "However, a LIMS deployment can prove to be crippling in terms of the implementation time and costs to make the technology fit the lab's business needs. The Affinity for Affymetrix package eliminates these stumbling blocks, delivers the advantages of applied best practices and can be deployed in as little as two weeks."
LabCentrix is a Thermo Scientific Channel Partner and Authorized Reseller. The Company's principals have more than 25 years combined experience in implementing the Thermo Scientific Nautilus LIMS software for laboratories of all sizes.
"Integrations can be daunting, however using Nautilus LIMS and the LabCentrix Affinity package laboratories can easily integrate with Affymetrix," said Doug Holbrook, product manager of Thermo Fisher Scientific.
LabCentrix helps labs realize the greatest value from their laboratory technology investments and have built a strong reputation for delivering solutions that meet the unique needs of each lab while drastically cutting the implementation time and costs. Affymetrix labs can attend a free Webinar September 16 or 23, 2008 to learn how the Affinity package will help improve sample throughput and overall lab productivity.
About LabCentrix
LabCentrixSM LLC is a premier provider of Laboratory Information Management Systems (LIMS) consulting services and technology solutions for a range of industries, including pharmaceutical, biotech, healthcare, process, forensics, environmental, petroleum and others. LabCentrix customers, who cover the spectrum from multinational giants to small- and mid-sized organizations, receive measurable value from the company's unique approach to maximizing a lab's informatics investments. LabCentrix also offers technology solutions that extend the value of LIMS software packages including its SmartManager™ for Nautilus and Affinity for Affymetrix.
###