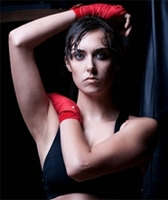 From day one I found it amazingly supportive, comfortable and stylish.
(PRWEB) November 11, 2010
The Dr. LinderBra, Trademark TM, is a new line of undergarments developed by world recognized Beverly Hills Plastic Surgeon and Breast Implant Specialist Dr. Stuart A. Linder. After much anticipation the bras are finally available for purchase online at http://www.LinderBra.com. The Dr. LinderBra was created to be sexy, flattering, supportive, and comfortable. The design of the bra was partially inspired by the needs of women undergoing breast-related plastic surgery procedures. Regardless of the breast augmentation procedure, breast reduction, breast implant, or breast revision, the Dr. LinderBra is a new favorite bra in the plastic surgery world. Women everywhere are turning to the Dr. LinderBra to better improve their healing process as well as general use.
The Dr. LinderBra caters to the individual needs of women and is a practical alternative to less-supportive bras that are more about aesthetic appear rather than functionality. Regardless of cup size, The Dr. LinderBra is designed to deliver comfortable support while at the same time remaining sexy and flattering. It slims down the rib cage area and naturally lifts the breast, thereby showcasing a woman's cleavage rather than hiding it like so many other "supportive" bras.
After years of listening to the needs of clients go unanswered and unmet, Dr. Linder decided to make a change. Through this change, the Dr. LinderBra was born. Helping patients everywhere achieve the results they desire has been a life mission of Dr. Linder and the Dr. LinderBra that speaks to this vision and the needs of women everywhere regardless of size or shape!
###