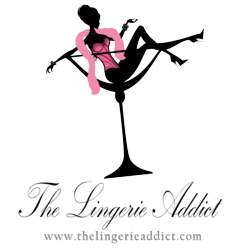 Social media is so overwhelming for many lingerie businesses. I'm here to help with...tested strategies tailored to the intimate apparel industry.
Seattle, WA (PRWEB) November 10, 2011
As the #1 lingerie blog on the internet, The Lingerie Addict has set new standards for content and growth for years. Now, other lingerie businesses can find out how to duplicate that same success.
Starting immediately, The Lingerie Addict now offers a full range of social and digital media services to lingerie brands and businesses, from developing social media strategies to creating Facebook ad campaigns to organizing blog editorial calendars.
Whether businesses are searching for the right story to grab their customers or wondering which social media platform is right for their marketing and PR strategy, The Lingerie Addict can help. Packages range from one-time audits to long-term retainers, and focus on how to use the power of digital media to attract and retain new customers.
In addition, full service packages are available for brands that want a more "hands-on" approach. These packages allow The Lingerie Addict to manage a company's social media presence on their behalf so they can use their time to develop other critical aspects of their business.
Full package descriptions and other additional information can be found here.
"I love lingerie and I love social media so it just seems natural to bring the two together," says Treacle. "Social media is so overwhelming for many lingerie business. I'm here to help with navigating the new media landscape and developing tested strategies tailored to the intimate apparel industry."
The Lingerie Addict will attend Salon International de la Lingerie in Paris in January, CurveNY in New York City in February, and The International Lingerie Show in Las Vegas in March. All inquiries should be directed to consulting(at)thelingerieaddict(dot)com.
About The Lingerie Addict:
In April 2008, Treacle began a blog based on her love of stockings. As her blog grew, so did her ambitions.
By 2011, The Lingerie Addict was not only ranked as the #1 lingerie blog in the world, it had acquired a steady audience of over 45,000 unique readers and over 100,000 page views per month. Treacle has been featured as a lingerie expert on Essence Magazine, The Washington Post, The Seattle Times, The Columbus Dispatch, Yahoo! Shine and iVillage.
###