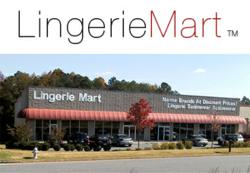 LingerieMart.com offers the very best prices, fastest shipping, and quickest turnaround time on the net
Altlanta, GA (PRWEB) June 07, 2013
Lingerie Mart is an exclusive wholesale distributor of #1 selling Colombian Ann Chery Shapewear and Fajas. All styles of Ann Chery Shapewear offer super firm compression that smoothes the hips, thighs, abdomen, buttocks and waistline. Ideal for everyday use, postpartum, post-lipo and tummy tuck, Ann Chery Shapewear represents high quality, excellent value and a high attention to detail. All of Ann Chery Shapewear styles have been time tested and really work. A superb value for dollar, Ann Chery Shapewear is one of today's best sellers in the shapewear / body slimming classifications.
Lingerie Mart is also an exclusive worldwide distributor of Flakisima shapewear and body shapers. Flakasima is a shapewear collection made for women who wish to look their best and feel confident about their figure. Lingerie Mart offers several styles of Flakasima including both the waist cincher and compression vest in sizes ranging from Small to 3XL. All garments offer firm compression, enhance a woman's figure and help lose inches from off the waistline instantly.
Steven Rapp, CEO of Lingerie Mart, stated, "Lingerie Mart offers the very best prices, fastest shipping, and quickest turnaround time on the net." He also said "these styles are especially popular with Lingerie Mart customers in the USA, UK, Canada, Australia, New Zealand, Russia, the entire African Ivory Coast, and Middle East."
Visit http://www.LingerieMart.com to view the low prices on these and other products during this Wholesale Super Sale through the month of June 2013.
About LingerieMart.com:
Established in 1997, Lingerie Mart has sold wholesale and retail lingerie to tens of thousands of customers from all over the world. Their Atlanta warehouse is open to the general public every day, Monday - Saturday.
Lingerie Mart offers a complete source for wholesale lingerie. They supply all types of business venues including traditional lingerie stores and boutiques, retail stores, discount and flea market type outlets, home party businesses, EBayers, mass distributors and other various websites. Lingerie Mart is also a major fulfillment center for some of the world's largest online retailers.
Lingerie Mart appreciates customers and orders of all sizes. Whether the product needs are large or small, all orders and buyers from all countries are welcome. The professional, friendly and experienced customer service team is always ready to help, while the state-of-the-art shipping department processes orders in a quick and efficient manner. For more details, visit http://www.lingeriemart.com.