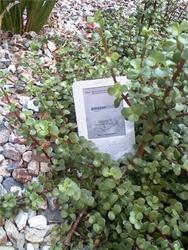 Where's the Kindle Contest?
Phoenix, AZ (Vocus) May 17, 2010
Vertical Measures, an internet marketing company based in Phoenix, AZ., is conducting a "Where's the Kindle Contest?" due to kick off on Monday, May 17th, 2010. They are well known throughout the digital marketing industry for their great blog contributions, quality services such as link building, search engine optimization, local search, content marketing strategies, social media marketing, as well as for running fresh and exciting contests and promotions periodically.
In terms of promotions, it simply doesn't get much easier than this to win a free prize! Vertical Measures will place the Amazon Kindle logo on its website. The only place the image will not be placed is anywhere on the blog. When a visitor finds the image of the Amazon Kindle logo all they have to do is email the address listed on the image, tell us where they found the image, and be the first to do so. If no one finds the Kindle on the first day, Vertical Measures will provide clues on its blog each day until one lucky reader finds it.
"We wanted to run a really fun contest that wouldn't take a whole lot of effort on the part of our participants," said Arnie Kuenn, president of Vertical Measures. "Believe it or not, we love giving things away and actively engaging with our customers and with the community."
Just subscribe to the Vertical Measures SEO and Link Building Best Practices Blog (http://www.verticalmeasures.com/blog) or follow Vertical Measures on Twitter (@verticalmeasures), like them on Facebook, or subscribe to their LinkedIn group to see the official announcement with further details. Monday, when the Amazon Kindle is on the site, the search is on!
About Vertical Measures
Vertical Measures specializes in strategic Internet marketing, including link building services and search engine marketing services, for businesses of varying sizes. Vertical Measures provides marketing expertise to businesses, universities and ecommerce websites world-wide. For more information, please visit http://www.verticalmeasures.com or call 888-476-1881.
###