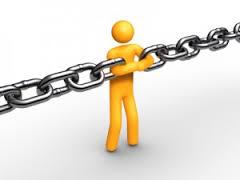 Kingston, NY (PRWEB) May 24, 2013
To help spread the word regarding the benefits of a grill and deep fryers, the SkilletsAndmore.Com website is offering a link exchange with other business leaders.
Many business web-page owners in the past have indiscriminately collaborated with each other to increase their page links. The reason was that search engines count the number of links to a web-page to determine which websites should be shown first when someone conducts a keyword search.
Even today there are many websites that devote an entire page of nothing but links to other websites. Google, Yahoo! and other search engines frown upon such practices. However, links from other websites are still the most effective way of generating a website income for one's business if the link placing is done in such a way that is a logical purpose for relating the two sites with a website link that goes from one website to the other.
Google and other search engines look favorably upon websites that place sensible links.
SkilletsAndMore.com does not have a link back page. The skilletsandmore.com web-site company will place a back link from one of its three main pages to other website businesses that meet its criteria.
The link backs will be of the "do follow" type to let the search engines such as Google and Yahoo! know that the SkilletsAndMore.com company believes these off site web pages will be of benefit to perspective customers. Each back link will be placed near one of skilletsandmore.com cooking products.
The placement of a link on the SkilletsAndMore.com website comes with a few restriction because company executives want to ensure that the links to off site web-sites have a reasonable chance of benefiting perspective customers. The link must present a product or service that compliments the products offered by the SkilletsAndMore.com website. For instance, skilletsAndMore.com offers deep fryers but not offer any cookbooks on deep frying recipes. It would make sense to post a link to that website's book collection on deep frying recipes. It would not make sense for two websites selling the same product to place links to each other because they would be in direct competition.