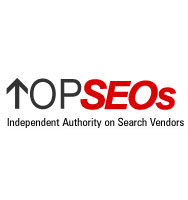 Plymouth, IN (PRWEB) February 13, 2009
The popular ranking site, topseos.com, announces the best link popularity firms for the month of February. After much scrutiny, topseos.com has narrowed the field to just 10 excellent companies. The topseos team has committed itself in finding the best companies that offer web-based services. They have completed their monthly assessment of companies offering link popularity services.
Link popularity is the act of building popularity and familiarity for your company. It gives you a presence in the web which you can use to market your services. This is part of any comprehensive search engine optimization campaign. With Link popularity, web marketing professionals create links to your target website. The aim of these professionals is to make the links as natural as possible to be searched.
With the increase of web marketing companies in the world it becomes harder and harder to find a competent company that produces results. topseos has compiled the best in link popularity service companies for you.
The top 10 link popularity service firms are:
1. Intrapromote LLC
2. Bruce Clay Inc.
3. Web.com Search Agency
4. We Build Pages
5. Sharpize.com
6. Netsmartz
7. Vertical Measure
8. Justilien
9. Martini Buster
10. Alliance Link
These top web marketing firms have gone through an extensive evaluation process that includes examination of actual results. This includes looking at return on investment, analysis methods used, and overall customer experience just to name a few. After much scrutiny we have narrowed the list down to the companies above.
Link popularity firms that would like to be considered for the topseos rankings can apply at: http://www.topseos.com/rankings/search-engine-marketing-agencies/apply-for-ranking.
To learn more about the best Link Popularity Companies, visit: http://www.topseos.com/rankings-of-best-link-popularity-services-companies.
###