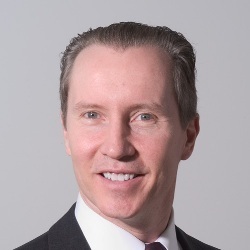 These LinkedIn tips were really insightful, especially the one about putting in misspellings of my name.
Boston, MA (PRWEB) February 26, 2009
LinkedIn users should put common misspellings of their last name into their profile. Why? Because people looking for them might use those misspellings in their search.
That and other insightful tips, such as how to put a maiden name or nickname into a profile, are available in the new LinkedIn training blog by Patrick O'Malley, the nationally known trainer and speaker. The trick is to put these names into the Summary Field of the user's profile. The first blog post will describe the technique, and will also demonstrate it in a short video. Later posts will help users harness the undocumented power of LinkedIn to increase sales, get jobs, hire employees, or network in general.
The new blog is at LinkedIn Tips For Sales, Jobs, HR, and anyone can subscribe today through email or RSS.
The next blog entry will show job hunters how to use the LinkedIn toolbar to speed up the job search process. This little known feature allows the user to see who they know at a prospective company in a single click. Normally, the same user would use half a dozen clicks and take three times as long to accomplish the same result.
O'Malley has given countless speeches on LinkedIn and other Internet Marketing topics to audiences of all kinds, including the American Marketing Association, Meeting Planners International, the Harvard School Of Public Health, and NEHRA (the Northeast Human Resources Association).
One recent attendee said, "These LinkedIn tips were really insightful, especially the one about putting in misspellings of my name."
His demo video with more LinkedIn tips is at LinkedIn Training For Sales And Jobs.
Also, since Facebook has become such a popular social networking site, he will create a blog with similar tips for Facebook. For example, users can put common misspellings of their name into the About Me section of their profile. This would allow old friends to still be able to find them, even if they spelled the name incorrectly during their search. The same technique can be used to put in maiden names and nicknames.
About:
Patrick O'Malley is available for LinkedIn speaking engagements, training and consulting. His phone number is 617-PATRICK. He has no affiliation with the LinkedIn Corporation or Facebook.
###