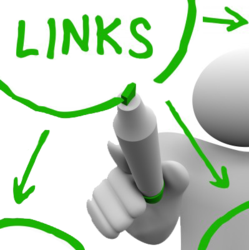 Virginia City, NV (PRWEB) November 22, 2012
During the last 2 years SEO market experienced a shortage of relevant links due to increased interest in such product. LinksManagement provides links mainly for SEO experts and also for website owners with basic SEO knowledge. They are constantly working on providing more backlink pages and creating algorithms which help to find even more relevant backlinks.
The new algorithm gives 3 times more relevant offers comparing to the old interface and helps its users to determine the relevancy of the backlink pages with a simple glance on relevancy bar. The new algorithm works the same way as human would look for relevant websites. The system searches for a targeted keyword phrase to be included within the URL of the website, its meta-description, title and content of each webpage. Then LinksManagement offers those webpages where it finds the keyword. The special relevancy bar shows the relevancy level of each webpage. The most relevant offers include the targeted keyword in the URL, title, meta-tags and content.
The motto of LinksManagement is "Relevant, high quality PR4-PR10 links that lead to rankings improve on Google". New Search by Keyword interface is fast and easy to use even for website owners without any SEO knowledge. Any kinds of questions regarding new interface or starting a SEO campaign can be discussed with SEO experts over the phone (from 9am to 5pm (EST) Mon - Fri) or by email.
About LinksManagement.com:
PR1-PR10 contextual link building system, LinksManagement.com serves its clients for what they most of all desire to get - high quality backlinks that lead to significant rankings boost on search engines. LinksManagement is the only web service that emphasizes on clients' wishes and justified prices, the irreplaceable link building system for SEO experts.