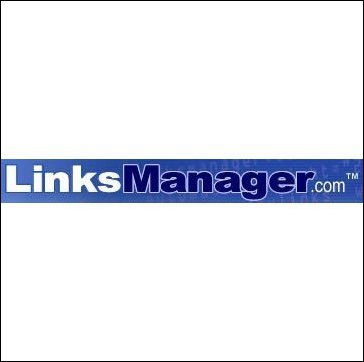 ALPHARETTA, GA USA (PRWEB) August 15, 2006
Creative NetVentures, Inc., parent company of LinksManager.com, announced today on their blog at http://blog.LinksManager.com that LinksManager has been awarded U.S. Patent #7,082,470 for what the Patent Office described as a "semi-automated linking and hosting method for creating links between web sites."
"We are pleased the Patent Office has validated what we've been claiming over the six-plus years since its introduction, that LinksManager's editor-based method of acquiring, verifying, managing and displaying links on websites that participate in one way links, link exchange, and reciprocal linking is a unique and original technology," said Creative NetVentures President and CEO Joel Lesser.
Lesser went on to say "Many of the key technologies behind the LinksManager application service are now covered by intellectual property rights. CNVI expects that it can and will use appropriate legal resources to protect its subscribers from promoters who try to market look-alikes or derivatives of it. Of particular concern, are programs that claim to be like LinksManager, that use some combination of the patented technologies that are employed to maximize reciprocal linking effectiveness, but unlike LinksManager, also violate the ethical guidelines of search engine operators, the W3C Consortium, and other advocates of honorable Internet practices."
In issuing the LinksManager patent, the Patent Office accepted the application's premise that "the practice of automatically linking the web page" of one website to another website "is not believed to always be in the interest of the first Webmaster."
"Accordingly," the patent application says, "a need exists for a method of semi-automatically establishing (one way) links, including bi-directional (or reciprocal) links between two web sites. Specifically, a need exists for creating a method which greatly simplifies the traditional means of creating reciprocal linked sites, while allowing individual webmasters the ability to approve or reject which sites they choose to link with."
The patent notes that LinksManager provides a solution to the above-cited "need" by utilizing an Administrator (the LinksManager application service) to automatically format and set up links for acceptance by the Subscribing Webmaster to a another website at the request of that site's Webmaster.
A separate set of claims addresses auto-rotation of links. "The Subscribing Website Webmaster can classify a second site's web page under more than one classification heading on a links page. Additionally, in the preferred mode of operation, the links on a particular page, list, or category are rotated. Rotation is utilized to ensure that links located toward the end of the alphabetized set of links, can periodically appear near the beginning of the set of links, thus ensuring an even distribution of exposure to the user. Another object of the invention (LinksManager) is to provide auto-rotation of some, none, or all of the links, which have been established on a web site."
Other LinksManager features covered under Patent #7,082,470 include the program's reciprocal link checking and dead-link checking system, and semi-automated editor-based linking technology.
In addition to those elements of LinksManager implemented prior to the patent application filing, newly implemented features include Linklets™ which can be used to publish link data in virtually any format, and LinkBlogs™, which combine elements of linking and blogging to create dynamic new content for web pages.
"We are obviously gratified that the Patent Office has upheld every claim we have made about the pioneering nature of the LinksManager concept and technology," Lesser said. "Links are the currency of the web and web site operators realize they need to acquire relevant links to build traffic. Webmasters need link management software to manage the data of a link exchange campaign while maintaining an editor based control system that allows each user the ability to make their own linking decisions based on what is best for their end user."
Designed for both novice and expert website operators, LinksManager manages reciprocal links, one-way links, and increases relevant website traffic through link exchange with other like-minded quality sites. A free, fully functional 30-day trial of LinksManager with Linklets and LinkBlogs is available at http://LinksManager.com.
Creative NetVentures, Inc. is an Internet services company with headquarters in Alpharetta, Georgia USA.
Media Contact:
Joel Lesser
866-955-4657
http://LinksManager.com/patent-pressrelease.html
# # #