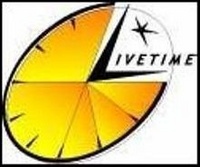 Newport Beach, CA (PRWEB) December 3, 2007
LiveTime Software, a leading provider of ITIL certified Web 2.0 Service Management, Help Desk and Customer Support Software, today announced that LiveTime applications will be available as VMware virtual appliances in the first quarter of 2008. Based on LiveTime's custom JeOS Linux distribution optimized for Java runtime environments and virtual machines, organizations can deploy LiveTime on existing VMware servers or VMware player.
Organizations can now leverage LiveTime's highly scalable ITIL Service Management software with the ease of installation of traditional software. The virtual appliance provides the necessary scalability and security that is difficult to achieve when deployed on existing hardware and operating systems. Since the system has been hardened at the operating system layer, LiveTime provides Just Enough Operating System (JeOS, pronounced juice) for its needs. This makes the system easy to update and maintain and provides a very small footprint of approximately 400MB (around 200MB without the application and database layer).
Development has been driven by strong customer demand from small to medium sized businesses. Organizations want the benefits of LiveTime's open standards based Help Desk and Service Management solution, but may not have the in-house expertise to manage the entire technology stack.
LiveTime has been developing and testing its JeOS for Java runtime environments for the last year to ensure performance and compatibility with VMware. The system includes a Java 6 JDK, Apache 2.2, Apache Tomcat 6.0 and PostgreSQL 8.2 with a 32 bit Linux 2.6 Kernel. A 64 bit edition will be available when it is officially launched next year. It is currently compatible with all x86 architectures. LiveTime is also considering making it's JeOS available to other developers in 2008.
About LiveTime Software
Headquartered in Newport Beach, California, LiveTime Software, Inc. is a vendor of Web 2.0, ITIL service management, help desk and support automation software for medium to large enterprises. Many global 2000 organizations and educational institutions use LiveTime's vendor-neutral solutions to lower their costs and improve customer satisfaction. Founded in 1999, LiveTime Software is a privately held firm with offices in the United States, Australia and the United Kingdom. For more information visit http://www.livetime.com
###