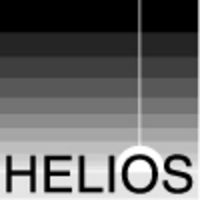 The HELIOS UB+ suite, as the next step in the HELIOS success story, comes with a rich set of new features matching the needs of modern demanding workflows.
Hannover, Germany (PRWEB) December 4, 2007
HELIOS Software GmbH, a leading developer of cross-platform networking, PDF, and image server solutions for Mac, Windows, and web clients, released its UB+ server solutions suite with support for all major server platforms, including Solaris, Linux, Windows, Mac OS X, AIX, and HP-UX. "We have been listening closely to the needs of our customers and had an eye on new developments," said Helmut Tschemernjak, President of HELIOS Software GmbH. "The HELIOS UB+ suite, as the next step in the HELIOS success story, comes with a rich set of new features matching the needs of modern demanding workflows."
One of the highlights of HELIOS UB+ is the new HELIOS Tool Server, an automation framework to integrate any kind of scriptable third party application with the HELIOS server suite. Utilizing the Bonjour protocol, load balancing and intelligent resource management, Tool Server provides a flexible and very extensible option to integrate third party applications into a server workflow. For example, new HELIOS UB+ features such as PDF flattening, HTML to PDF conversion, and PDF bitmap previews supporting Asian fonts, are based on the new technology. HELIOS Tool Server can be installed on one or more Mac or Windows or UNIX network workstations for parallel job processing and load balancing. HELIOS Tool Server is a significant step towards a well integrated workflow environment providing high reliability of all components and focused administration.
The top features of the UB+ Unbreakable Server Solutions include:

High productivity - very fast file find from any Mac, Windows or remote web client due to new SQL Desktop Database
Convenience - easiest access to network resources like printers, AFP server, WebShare server, and any Tool Server application due to the HELIOS Bonjour server and client support including routing
Cross-platform networking - Windows Vista and Mac OS X Leopard client support
Proofing - increased output quality and a reduction of misprints due to highest quality previews and proof printing including overall transparency support
PDF workflow - PDF flattening combines highly sophisticated design workflows with output on any PostScript printer
Workflow automation - easy yet reliable integration of third party applications via Tool Server automation framework
Advanced color management - including support for device links, black point compensation, preservation of primary colors, and ICC version 4 profiles
Image handling - support for PDF as universal image file format
Remote workflows - Easy, flexible and highly secure remote access to a file server with HELIOS WebShare UB+ including support for customer brandings, multiple page document previews, remote proofing including separation preview, very fast file find, and on-the-fly zipstream downloads
As a special incentive HELIOS offers a 30% discount on all UB+ upgrades from any previous version which are ordered before January 31st, 2008. For detailed information on HELIOS UB+ and the top ten new features visit the HELIOS web site http://www.helios.com and view the QuickTime presentation.
Smart Ideas for Better Networking
HELIOS UB+ Unbreakable Server Solutions deliver mission critical server solutions to enterprise, government, university, and prepress sites. WebShare, EtherShare, and PCShare provide integrated cross-platform networking for Mac, Windows and web clients, with advanced file and print server services, and easy remote server administration. HELIOS ImageServer, PDF HandShake and PrintPreview bring high efficiency and advanced capabilities to design, prepress and printing operations.
HELIOS products run on powerful and scalable servers including Apple Mac OS X, Hewlett-Packard HP-UX, IBM AIX, Linux, Sun Solaris, and Windows systems. HELIOS products provide reliable cross-platform support for Mac, Windows, web and UNIX-based clients.
Distributors sell HELIOS products worldwide to value-added resellers who provide complete networking solutions to customers. HELIOS also works with many strategic partners that incorporate HELIOS server software to provide powerful third-party archive, asset management and workflow solutions.
For U.S. Sales: European MikroGraf Corp.: 916-923-3520; E-mail: sales (at) ugraf.com; http://www.ugraf.com
Editorial contact:
Germany Helmut Tschemernjak, HELIOS Software GmbH, Steinriede 3, D-30827 Garbsen, Germany; Tel +49-5131-709320 Fax +49 5131-709325; E-mail: mktg (at) helios.de; Internet: http://www.helios.com
U.S.A. Thomas Hallinan, HELIOS Software GmbH, 209-827-2760, mktg (at) helios.de Bill Gram-Reefer, WORLDVIEW, 925-459-8537, reefer (at) worldviewpr.com
###