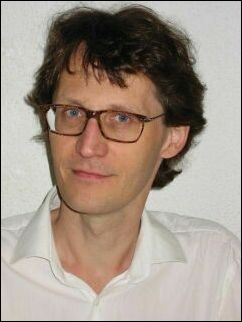 All the guides are ordered by manufacturer and model. Almost every laptop manufacturer is covered. That's currently over 220 manufacturers.
(PRWEB) March 6, 2007
This month, TuxMobil celebrates its 10th anniversary. TuxMobil is the number one online resource providing information about Linux for laptops, PDAs, cellular phones and portable media players. In short, TuxMobil is all about Linux and portable devices. The name TuxMobil is an abridgement of the words Tux and "mobil." Tux is the well known name of the Linux mascot and "mobil" is a shortcut for mobile.
Starting with an installation report about Linux on his first laptop, published at the university account of its founder, Werner Heuser, the predecessor of TuxMobil was launched in March, 1997. Over the years, more and more Linux laptop installation guides were listed at TuxMobil. Now, to date, TuxMobil has become the biggest online resource on this topic. Today there are more than 6,000 links to Linux laptop installation guides available.
"It's easy to find the laptop model you are looking for," says Werner Heuser. "All the guides are ordered by manufacturer and model. Almost every laptop manufacturer is covered. That's currently over 220 manufacturers."
For each guide, the language and Linux distribution is stated. All major Linux distributions, such as Debian, Fedora, Gentoo, Mandriva, Redhat, SuSE, Ubuntu, and many not so well known distributions are covered. Special sections cover other free Unix derivatives like BSD and OpenSolaris.
Werner Heuser soon became aware that laptops and other portable devices like cellular phones, PDAs and portable media players have many features in common. TuxMobil has been extended to provide compatibility reports about Linux and cellular phones together with a survey of helpful Linux tools to communicate with mobile phones. Some current mobile phones even come pre-equipped with Linux. These phones are also covered. The way to Linux on mobile phones has been prepared by some manufacturers which provided Linux with their PDAs. More than 300 guides are listed which cover installation and configuration of Linux PDAs as well as connectivity to non-Linux PDAs. In addition, the site has a "How To" section with more than 100 tips covering Linux installation or compatibility issues for portable media players like the Apple iPod.
Additional information is provided about Linux compatibility of accessories for portable devices, like PCMCIA cards, miniPCI cards, ExpressCards, webcams, infrared, BlueTooth and wireless LAN devices.
All these free guides and "How To's" are written by Linux enthusiasts for newbies as well as experts. Most of the guides are in English, but there are special sections of TuxMobil dedicated to German guides about Linux on portable computers, documentation in Russian , Chinese and many other languages.
To find professional support or to purchase a laptop, notebook, PDA, handheld PC or mobile phone with Linux preloaded, there is an international survey of vendors dedicated to Free and Open Source systems. If visitors have further questions, a mailing list is provided that offers individual help.
The world of the mobile Linux geek is constantly evolving. The "TuxMobil News" provides a free RSS channel with daily Linux news for notebook, handheld, cellular phone and portable player users. The RSS channel keeps users up to date about the latest trends, new software and drivers, helpful presentations, interesting guides and events.
TuxMobil is the ultimate source for Linux information about portable computers. Please visit http://tuxmobil.org to find out more.
Contact:
Werner Heuser
+49 30 349 53 86
Fax +49 30 233 63 689
wehe-at-tuxmobil.org
###