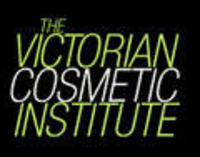 It's a weird sensation not being able to feel your lips, but it hasn't hurt, which is great
Melbourne, VIC, Australia (PRWEB) August 2, 2008
As the desire for fuller, poutier lips continues to grow, it's no wonder that lip augmentations are the new buzz procedures quite literally on everyone's lips. Breakfast radio show hosts, Sara and Anissa from Victorian station, Kiss FM got a taste for it when Dr. Gavin Chan of The Victorian Cosmetic Institute performed lip enhancement treatments on them.
A relieved Anissa was pleased with the totally painless procedure; "It's a weird sensation not being able to feel your lips, but it hasn't hurt, which is great," she said. Post-treatment she has stated that, "There was a bit of swelling and bruising, but after a few days nobody noticed anything unusual."
Sara, having had her lips enhanced previously, said on-air that "The last time I had my lips enhanced they looked a bit fishy and they were a bit top heavy. This time the balance is correct and they look natural, but poutier."
With celebrities such as Angelina Jolie and Scarlett Johansson setting the standard for lips all over the globe, it is not uncommon for patients to request exact replicas. But bigger isn't always better. According to Dr. Chan, "Lip enhancement is simply enhancing the shape and size of one's lips to suit their natural proportions. There is no point in over-exaggerating lips so that they no longer appear to fit on a person's face. I see a lot of people who want lip enhancement and they quite commonly bring in pictures of their desired lips from magazines. I often have to tell them that I can't make their lips into someone else's, but I can help them improve the natural shape and size of their own lips."
Lip enhancement treatments are usually performed with dermal fillers, which are made from substances that are naturally found in the skin. Hyaluronic acid, a substance that helps to form the matrix of the skin, is bioengineered into a clear gel that can be injected into the vermillion or red parts of the lips to help shape, enhance, volumise.
Lip enhancement with hyaluronic acid is a procedure that usually lasts 4 to 12 months on average. More permanent fillers can be used instead, however, Dr. Chan states that, "Permanent fillers, although more cost effective, tend to have serious complications including infections and permanent lump formation that may require surgical correction. Hyaluronic acid fillers also have the advantage of being reversible; a dissolving agent can be injected should a lump or problem occur."
The Victorian Cosmetic Institute has two locations in Melbourne, Australia and features a team of specialised cosmetic doctors, and nurses. The Institute uses the latest research, products and technology to provide patients with the most up-to-date techniques and specialises in non-surgical facial treatments. Popular treatments include anti wrinkle injections like Botox and Dysport, laser based treatments like laser hair removal and ipl rejuvenation, dermal fillers and lipodissolve.
###