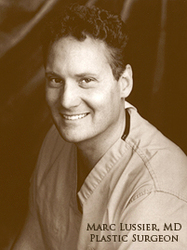 Therefore, women looking to achieve more 'natural' results would often choose injectibles such as Restylane - which admittedly looked better than traditional implants, but the results only lasted for a few months at a time
Valencia CA (Vocus) March 30, 2009
For beauty conscious women Bakersfield, California lip augmentation procedures that create fuller and poutier lips have now gotten easier—thanks to a revolutionary breakthrough in facial implant technology known as the Perma Facial Implant ™.
The Perma Facial Implant™ is a silicon lip implant designed to look smoother and more natural than traditional lip implants or injectible alternatives. Yet what makes this plastic surgery alternative truly unique is the fact the implant is completely reversible—as the outer shell of the implant prevents scar tissue from adhering to the surface.
"With lip augmentation implants, Bakersfield CA and Valencia women who come into our office now have options for the ultimate look and feel of their lips," says Dr. Marc Lussier, a renowned Valencia plastic surgeon. "The traditional lip implants did not look natural and were generally irreversible -- as scar tissue would quickly form over the surgical area."
"Therefore, women looking to achieve more 'natural' results would often choose injectibles such as Restylane - which admittedly looked better than traditional implants, but the results only lasted for a few months at a time," notes Dr. Lussier.
The Perma Facial Implant™, then, offers the best of both worlds, as the soft, flexible silicon provides natural results similar to injectibles, while the permanent (yet reversible) nature of the implant provides a better alternative for patients seeking longer lasting results.
The down time experienced with lip augmentation is minimal as well, as discomfort and swelling generally resolves within 24-48 hours. However, general lip sensitivity may persist for up to two weeks.
"Our Valencia and Bakersfield plastic surgery patients are thrilled at the options this revolutionary technology provides. No longer do our patients have to come in every 2-3 months for a touch up—as they would have to do using injections. But now thanks to the Perma Facial Implant™, a woman can keep the secret of her sexy, pouty lips just that—a secret," says Dr. Lussier.
For further information on Valencia plastic surgeon, Dr. Marc Lussier, or for general information on lip augmentation implants, Bakersfield California and Valencia residents should call (661) 260-3021 or visit http://www.lussiermd.com .
About Dr. Marc Lussier:
Valencia plastic surgeon, Dr. Marc Lussier is certified by the American Board of Plastic Surgery in Plastic Surgery, with an extensive education in aesthetic, hand and general reconstructive surgeries. He prides himself on staying current with the latest technology and procedures. He resides on the medical staff of a number of hospitals. Dr. Lussier is also a Diplomate of the American Board of Plastic Surgery and a Fellow of the American College of Surgeons.
###