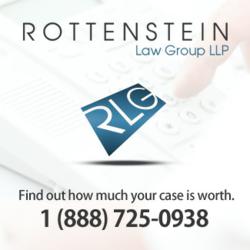 We already have been hearing from women who have suffered from the alleged diabetes side effects.
(PRWEB) June 06, 2013
As Lipitor lawsuits progress, a new study of members of the United States military has found that statins such as Lipitor can cause bone and joint problems in those who use the drug. The Rottenstein Law Group LLP, which accepts clients for Lipitor-induced diabetes lawsuits, notes that those alleged side effects are in addition to the alleged serious adverse side effects such as type 2 diabetes that are already linked to the drug by research studies.
Lead researcher Dr. Ishak Mansi, of the VA North Texas Health Care System in Dallas, studied 14,000 active-duty soldiers and veterans, according to a June 3 story in U.S. News & World Report.* His team found that those who take statins had a 19 percent greater risk of musculoskeletal problems than those who were not taking statins.
"This study provides important data to add to the list of concerns about the potential problems with Lipitor," said Rochelle Rottenstein, principal of the Rottenstein Law Group LLP. "We already have been hearing from women who have suffered from the alleged diabetes side effects."
Plaintiffs across the country who have taken Lipitor are filing lawsuits, many of which are under consideration for consolidation into a federal multidistrict litigation for pretrial proceedings (In re Lipitor (Atorvastatin) Litigation, MDL No. 2459 (JPML)).
The lawsuits center on the claim, supported by at least two research studies, that there is a link between the use of Lipitor and a type 2 diabetes risk. A January 2012 JAMA: Internal Medicine study highlighted the risk in women and a 2011 American College of Cardiology study established a general connection between the statin and the diabetes risk.**
The Rottenstein Law Group LLP encourages those who have taken Lipitor to download a free informational brochure that discusses Lipitor side effects and how to file a Lipitor lawsuit.
*health.usnews.com/health-news/news/articles/2013/06/03/cholesterol-drugs-linked-to-muscle-joint-problems-study
**archinte.jamanetwork.com/article.aspx?articleid=1108676
For the latest news on defective medications and medical devices and related lawsuits, visit the Rottenstein Law Group LLP's Injury Lawyer Newswire at injurylawyernewswire.com. Readers can subscribe to the news site's stories and videos to stay on top of personal injury news.
About THE ROTTENSTEIN LAW GROUP LLP
The Rottenstein Law Group LLP is a New York-based firm that represents clients nationwide in mass tort actions. The firm was founded by Rochelle Rottenstein, who has more than two decades of experience as a lawyer, to represent clients hurt by defective medical devices and drugs. (Attorney advertising. Prior results do not guarantee a similar outcome.)
Contact:
The Rottenstein Law Group LLP
Rochelle Rottenstein, Esq.
321 W. 44th Street
# 804
New York NY 10036
(212) 933-9500 (office phone)
(212) 933-9980 (facsimile)
rochelle (at) rotlaw (dot) com
###