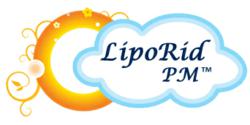 (PRWEB) July 03, 2012
According to the Sleep Wellness Institute, "More than 100 million Americans have a hard time sleeping" – and with the growing number of everyday life stresses, this should be no surprise. In order to help the massive amount of people who suffer from sleep disorders, LipoRid™ PM has created a list of the 7 worst ways to ruin your sleep.
Lack of sleep can be very damaging to overall health and may lead to obesity, depression and other ailments. By steering clear of these harmful habits, consumers will be able to fall asleep faster and remain asleep throughout the night.
LipoRid™ PM's 7 Worst Ways to Ruin Your Sleep
1. Drinking too much before bed. Too much fluid before bed can cause you to wake up throughout the night to use the bathroom.
2. Fighting or getting into an argument before bed. Stressful situations can make it hard to relax and may make it difficult to fall asleep.
3. Taking naps too close to bedtime.
4. Watching TV before going to bed. Movies and television shows stimulate the brain and make it difficult to fall asleep.
5. Exercising or staying active up until the time you go to sleep.
6. Taking addictive sleeping pills to help you sleep. All natural sleep aids are more effective than prescription drugs but do not cause any negative side effects.
7. Skipping dinner. While most people understand that they shouldn't eat right before bed, many people don't realize that not eating anything can also negatively impact sleep. An empty stomach can actually prevent the body from falling asleep.
Editor's Notes: LipoRidPM.com is the leading provider of all-natural sleep aid diet pills. LipoRidPM.com was launched in 2006 and is the first company to introduce a sleep aid, fat burner into the United States.
# # #